God inspired Moses to teach the Song of Moses as a warning. Sadly, Israel often forgot the message and suffered the consequences. Will we heed it today?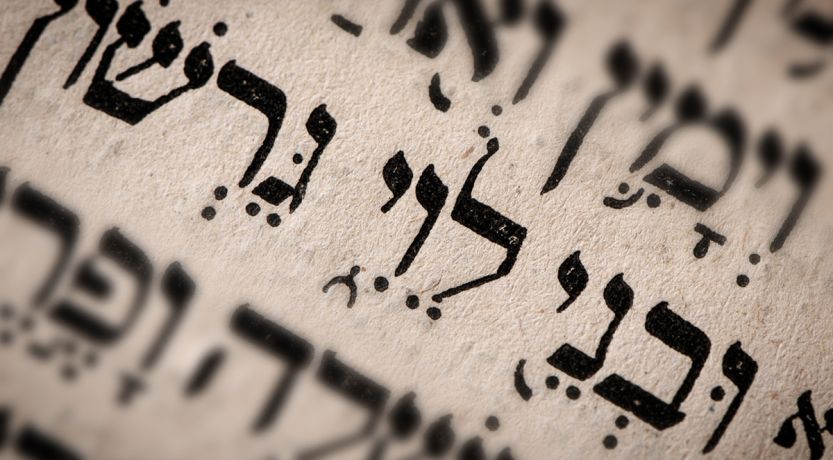 Moses may not be the first person who comes to mind when you think of musicians in the Bible, but God inspired at least three songs of Moses:
Exodus 15, where Moses praised God for saving Israel from the Egyptian army by bringing them through the Red Sea.
Psalm 90, which the superscript labels as "a prayer of Moses the man of God."
Deuteronomy 32, which records the song God told Moses to teach to the children of Israel so that it would be a witness for Him against future generations.
These songs of Moses had an impact on Israel and on the later writers of the Bible.
This article focuses on the Song of Moses in Deuteronomy 32. Sadly, Israel often forgot the song's message and suffered consequences as a result. Will we hear the message and heed it today?
God commissions the Song of Moses
Deuteronomy 31 introduces God's command for Moses to write a song to warn the people away from sin and, when they sinned, to remind them to return and seek God's mercy.
"Now therefore, write down this song for yourselves, and teach it to the children of Israel; put it in their mouths, that this song may be a witness for Me against the children of Israel" (Deuteronomy 31:19).
God knew that they would forget His laws and His love, and that their sins would lead to disaster.
"Then it shall be, when many evils and troubles have come upon them, that this song will testify against them as a witness; for it will not be forgotten in the mouths of their descendants, for I know the inclination of their behavior today, even before I have brought them to the land of which I swore to give them" (verse 21).
The entire book of Deuteronomy was given as a reminder and a warning, culminating in this 43-verse Song of Moses.
Hear and recognize God's greatness (Deuteronomy 32:1-4)
First, Moses called heaven and earth to listen as witnesses, emphasizing the importance of this song. Later writers of the Bible also drew on this solemn and poetic theme (see Isaiah 1:2; 34:1; Micah 1:2; 6:1-2). Of course, more than the stars and planets, we are the ones who really need to listen!
Throughout human history, the Song of Moses—with its praise and warning and call to remember and repent—remains powerfully meaningful.Verses 1-2 describe these teachings as life-giving rain. In the Holy Land, rain was essential and cherished, as these words should be to us.
This song is a teaching to be remembered. Setting words to music is an effective way of making them memorable. Other songs in the Bible are also for teaching. For example, some of the psalms were Maschils (instructive; translated as "Contemplation" in the New King James Version), and some of the songs of the New Testament Church were for teaching (Colossians 3:16).
In verses 3-4, Moses identified the source of this song: God, the strong and stable Rock. Rock is used to describe God five times in this song, and it is contrasted with the lowercase rocks that referred to false gods. The God who made an agreement with Israel is perfect, true and just. Echoes of this praise can be found in the Psalms, such as Psalm 18:30-33.
Unfaithful to our faithful Father (verses 5-6)
But in contrast to our faithful Father, we fall into unfaithfulness and forget God's plans and blessings (verses 5-6).
Moses recognized God as our Father who made us and wants us to be His children. Isaiah also focused on God as our Father (Isaiah 63:16; 64:8). Of course this theme is fully developed in the New Testament. (See our article "Children of God.")
Remember all God has done (verses 7-14)
Moses called on the Israelites to remember all God had done to prepare for them, to rescue them and bless them with milk and honey and so much more.
They were the apple of His eye, "a symbol of tender loving care for a precious object in need of protection" (NKJV Study Bible note on Deuteronomy 32:10).
He cared for them and protected them and, like an eagle caring for its young, He taught them to fly.
But instead of being thankful for all their material blessings, over and over again the people of Israel became complacent and disobedient.
Disobedience and disaster (verses 15-30)
God predicted that Jeshurun, God's pet name for Israel, wouldn't appreciate all that God did for it (verse 15).
Israel would be like "a pampered animal, which, instead of being tame and gentle, becomes mischievous and vicious" (Jamieson, Fausset and Brown Commentary, note on Deuteronomy 32:15).
The Israelites would forget the God who fathered them and turn to the seductive religions of other nations. They had solemnly promised to obey God, but they would instead provoke and anger Him by choosing abominations and perversity that God knew would be destructive to them.
Verses 19-25 show God's response to sin that cuts us off from Him. Hunger, disease, deadly animals, wars and terrors would come. These warnings of great punishment should lead us to avoid sin and to stay close to God. And when we don't, they should help us remember to return to Him—to repent.
God wanted ancient Israel—and us today—to "consider their latter end" (verse 29) and to recognize that sin causes God to remove His protection and surrender sinners to the destructive penalties of sin.
"Vengeance is Mine" (verses 31-35)
But God will not forget His people, and the enemies who cruelly punish them will also face punishment.
The New Testament repeats the fact that vengeance is God's prerogative (Romans 12:19; Hebrews 10:30). We can and should leave revenge in His just but merciful hands.
God's compassion and atonement (verses 36-43)
Verse 36 says, "For the LORD will judge His people and have compassion on His servants" when the punishment has had effect. Eventually those who have placed their trust in anything but the true God will come to see that He is the only One who can deliver them and heal them.
The first two lines of verse 36 in the Hebrew are quoted verbatim in Psalm 135:14, and the first line is also quoted in Hebrews 10:30.
The concluding verse of the Song of Moses is packed with meaning. A song that began talking about Israel is broadened to all nations, and its messages about physical deliverance expand to the good news of spiritual salvation.
"Rejoice, O Gentiles, with His people" (verse 43) demonstrates God's love and plan for all nations.
Paul quoted this in Romans 15:10 to reinforce the point that "Jesus Christ has become a servant to the circumcision for the truth of God, to confirm the promises made to the fathers, and that the Gentiles might glorify God for His mercy" (verses 8-9).
And that mercy is extended to all through the atonement promised in Deuteronomy 32:43.
Paul described how Jesus Christ extended this atonement to all in Romans 5:8-11:
"But God demonstrates His own love toward us, in that while we were still sinners, Christ died for us. Much more then, having now been justified by His blood, we shall be saved from wrath through Him.
"For if when we were enemies we were reconciled to God through the death of His Son, much more, having been reconciled, we shall be saved by His life. And not only that, but we also rejoice in God through our Lord Jesus Christ, through whom we have now received the reconciliation."
"It is your life"
After teaching this song to the people, Moses said:
"Set your hearts on all the words which I testify among you today, which you shall command your children to be careful to observe—all the words of this law.
"For it is not a futile thing for you, because it is your life, and by this word you shall prolong your days in the land which you cross over the Jordan to possess" (Deuteronomy 32:46-47).
The words of this law are their life, as he had said earlier that God is their life (Deuteronomy 30:20).
It must have been poignant for Moses to talk about their life as he was about to die (Deuteronomy 32:48-50). But he had dedicated his own life to serving them, and so he served them to the end.
Did Israel always learn and sing the Song of Moses?
Moses clearly commanded the Israelites to teach their children this song through the generations. But did they?
Alfred Edersheim noted that it was sung at the temple.
"At the close of the additional Sabbath sacrifice, when its drink-offering was brought, the Levites sang the 'Song of Moses' in Deuteronomy 32. This 'hymn' was divided into six portions, for as many Sabbaths (v 1-6; 7-12; 13-18; 19-28; 29-39; 40-end). Each portion was sung in three sections with threefold blasts of the priests' trumpets, the people worshipping at each pause" (The Temple: Its Ministry and Services, chapter 9).
But whether the Song of Moses was sung a lot or not, it is clear that many times the Israelites did not remember or heed its warning.
The history recorded in the Former Prophets shows a cycle of the Israelites' forgetting God and His deliverance through the centuries.
Still, there certainly are signs that the Song of Moses had some impact.
Biblical scholar Ronald Bergey wrote an article in the Journal for the Study of the Old Testament showing the influence of the Song of Moses on the book of Isaiah, for example. He wrote:
"The overall distribution and density of Deuteronomy 32 language affinities found in four key chapters in the book of Isaiah (chs. 1, 5, 28 and 30) demonstrate that the Song of Moses and the early Isaianic prophecies are linguistically linked." He also traced thematic and literary parallels.
The Song of Moses continues to echo throughout the pages of the Bible.
The Song of Moses in Revelation
It's interesting that in the last book of the Bible, we also read about the Song of Moses.
"And I saw something like a sea of glass mingled with fire, and those who have the victory over the beast, over his image and over his mark and over the number of his name, standing on the sea of glass, having harps of God.
"They sing the song of Moses, the servant of God, and the song of the Lamb, saying:
"'Great and marvelous are Your works, Lord God Almighty! Just and true are Your ways, O King of the saints!
"'Who shall not fear You, O Lord, and glorify Your name? For You alone are holy. For all nations shall come and worship before You, for Your judgments have been manifested'" (Revelation 15:2-4).
It is not clear if the few lines recorded here are a summary of both the Song (or songs) of Moses and the song of the Lamb. There are elements of Moses' song from Deuteronomy 32, but also hints of his victory song from Exodus 15, just after the Red Sea crossing.
It will be fascinating someday to hear this song in its fullness.
The Song of Moses remains meaningful
Throughout human history, the Song of Moses—with its praise and warning and call to remember and repent—remains powerfully meaningful.
Those who heed its warning and embrace its message will have much to look forward to.
One thing is sure: in the end, God wins. All nations will worship Him, and Moses and all the saints of God will be raised and will praise Him with songs, old and new.