Sometimes it can help to know that others have faced—and dealt with—stressful situations. Consider these examples from the pages of the Bible.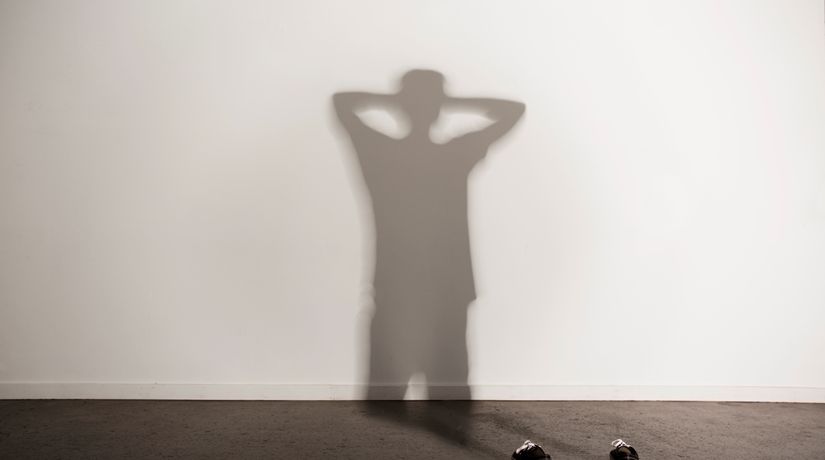 While it is tempting for us to fantasize about living lives devoid of stress, this simply isn't reality. The fact is, God's people have always had to face stressful situations, and in the long run, learning how to deal with stress can be beneficial to our spiritual development.
Consider the stresses the following people of the Bible encountered:
The stress the ancient Israelites faced while leaving Egypt. Prior to the 10 plagues being poured out upon Egypt, the Israelites' lives as slaves became even more stressful when they were forced to gather their own straw for the bricks they were making for the Pharaoh's building projects. When they couldn't produce the required quota of bricks, the Israelite officers were beaten (Exodus 5:14).
We can only imagine their pain as they told Moses, "Let the LORD look on you and judge, because you have made us abhorrent in the sight of Pharaoh and in the sight of his servants, to put a sword in their hand to kill us" (verse 21). We likewise sense Moses' frustration as he asks, "Lord, why have You brought trouble on this people? Why is it You have sent me? For since I came to Pharaoh to speak in Your name, he has done evil to this people; neither have You delivered Your people at all" (verses 22-23).
There were many additional stresses for the ancient Israelites to endure—including Pharaoh's army threatening to destroy them at the Red Sea, hunger and thirst—before God brought these people to the Promised Land.
The stress Elijah faced after turning the Israelites to God. One would think Elijah would have been feeling confident and at peace after God answered his prayer. God had miraculously sent fire from heaven to consume the water-soaked sacrifice he had prepared on Mount Carmel, and the Israelites had decided to worship God instead of Baal (1 Kings 18). But upon hearing a message from wicked Queen Jezebel that she would soon have him executed, he ran for his life. He became depressed and discouraged, thinking he alone was remaining obedient to God (1 Kings 19:3-4).
God's answer to the prophet was that he needed to get back to work and not be discouraged because he was not alone in worshipping God. There were 7,000 others like him in Israel who still worshipped their Creator (verses 15-18).
The stress King David faced while running from King Saul. David was no doubt stressed over King Saul's many attempts to kill him. As a hunted fugitive, he lived for a while in exile in the land of the Philistines in order to escape Saul.
A recurring theme of David's writings was that God was his Rock, his hiding place, his source of comfort.When we read the biblical accounts of Saul hunting David, it can seem almost comical, with Saul going around one side of the mountain and David the other. But it was very real and stressful for David. Many of David's experiences fleeing from Saul are recorded for us in the Bible, and David wrote many of his psalms under these circumstances. A recurring theme of David's writings was that God was his Rock, his hiding place, his source of comfort (Psalm 18:1-3; 28:1; 62:1-2).
The stress Paul faced during his ministry. Paul's efforts to preach the gospel were often met with violent opposition, and he had to endure many personal hardships. Recounting this to the Corinthians, he wrote that he and his fellow ministers strove to "commend ourselves as ministers of God: in much patience, in tribulations, in needs, in distresses, in stripes, in imprisonments, in tumults, in labors, in sleeplessness, in fastings" (2 Corinthians 6:4-5).
Summarizing the stress he and his fellow ministers experienced, Paul said, "For indeed, when we came to Macedonia, our bodies had no rest, but we were troubled on every side. Outside were conflicts, inside were fears" (2 Corinthians 7:5).
Many additional examples of people of God facing stress could be cited, including the stress Jesus faced during His life on earth as a human and the incidents in the lives of the people of faith listed in Hebrews 11. But what even this small sampling noted above shows is that stress is a reality in everyone's life—even in the lives of those striving to serve God. This puts us in good company!
But the Bible doesn't leave it there. God gives us practical principles that can help us deal with this common threat. Learn more about how to deal with stress in the related article "5 Keys for Handling Stress."