Divine healing is a major theme of the Bible. There are many stories of miraculous healings and many scriptures on healing past, present and future.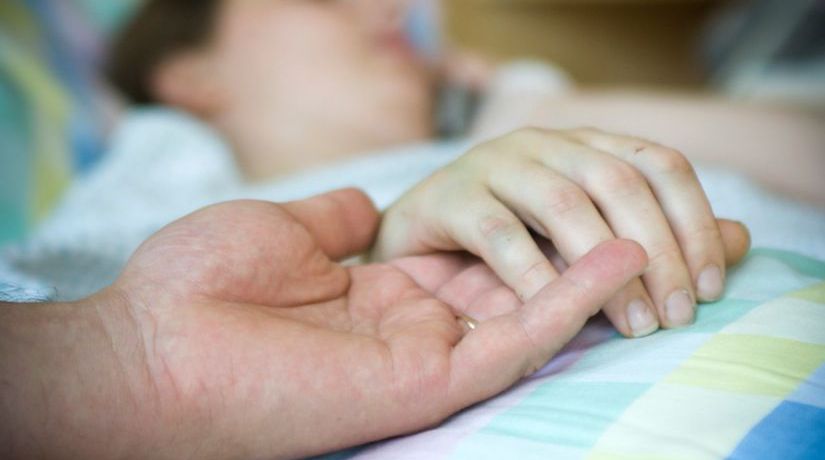 God not only created human beings, He shows throughout the Bible His power to heal us of our illnesses and our injuries. As our Designer, He knows exactly what ails us and how to fix it.
Healing is a major theme of the Bible. The New King James Version of the Bible uses the word healing 15 times, heal 46 times, heals five times and healed 78 times.
Here are a few important scriptures on divine healing.
God's great power to heal
Exodus 15:26: "If you diligently heed the voice of the LORD your God and do what is right in His sight, give ear to His commandments and keep all His statutes, I will put none of the diseases on you which I have brought on the Egyptians. For I am the LORD who heals you" (emphasis added throughout).
Deuteronomy 32:39: "Now see that I, even I, am He, and there is no God besides Me; I kill and I make alive; I wound and I heal; nor is there any who can deliver from My hand."
Psalm 103:2-3: "Bless the LORD, O my soul, and forget not all His benefits: who forgives all your iniquities, who heals all your diseases."
Jesus Christ's healing ministry
Isaiah 53:5: "But He was wounded for our transgressions, He was bruised for our iniquities; the chastisement for our peace was upon Him, and by His stripes we are healed."
Matthew and Peter applied Isaiah's prophecy of the Suffering Servant to Jesus Christ, by whose stripes we can be healed (Matthew 8:17; 1 Peter 2:24). Jesus' sacrifice allows us to be completely healed physically, mentally and spiritually.
Isaiah 61:1-2: "The Spirit of the Lord GOD is upon Me, because the LORD has anointed Me to preach good tidings to the poor; He has sent Me to heal the brokenhearted, to proclaim liberty to the captives, and the opening of the prison to those who are bound; to proclaim the acceptable year of the LORD." Jesus Christ quoted this passage as being fulfilled in His ministry (Luke 4:18-21).
Matthew 4:23: "And Jesus went about all Galilee, teaching in their synagogues, preaching the gospel of the kingdom, and healing all kinds of sickness and all kinds of disease among the people."
Throughout the Gospels we find that Jesus healed multitudes of people. Jesus Christ's healings demonstrated His power and His compassion—and they opened the way for His message to be preached.
But Jesus acknowledged that most recorded divine healings were for a specific purpose. He explained that during the time of Elijah and Elisha there were many widows and lepers, but the prophets only performed miracles for specific ones (Luke 4:25-27). But someday healing will be made available to all (see "Prophecies of future healings" below).
Instructions to Christians today
James 5:14-16: "Is anyone among you sick? Let him call for the elders of the church, and let them pray over him, anointing him with oil in the name of the Lord. And the prayer of faith will save the sick, and the Lord will raise him up. And if he has committed sins, he will be forgiven. Confess your trespasses to one another, and pray for one another, that you may be healed. The effective, fervent prayer of a righteous man avails much."
Acts 14:8-10: "And in Lystra a certain man without strength in his feet was sitting, a cripple from his mother's womb, who had never walked. This man heard Paul speaking. Paul, observing him intently and seeing that he had faith to be healed, said with a loud voice, 'Stand up straight on your feet!' And he leaped and walked."
Prophecies of future healing
Jeremiah 33:6: "Behold, I will bring it health and healing; I will heal them and reveal to them the abundance of peace and truth." This will be when the Messiah, Jesus Christ, returns to rule the earth (Jeremiah 33:15).
Isaiah 33:24: "And the inhabitant will not say, 'I am sick'; the people who dwell in it will be forgiven their iniquity."
While there are many health issues that afflict mankind, it is refreshing and encouraging to know our loving Creator has our ultimate best interest always in mind, and there will come a time in the Kingdom of God when sickness and disease will be only things of the past.
For more about the Bible's teaching about healing, see the article "Divine Healing."