Europe's Tech War
In recent years, U.S. technology companies have come under a barrage of fines from the European Union. Does this trend have any prophetic implications?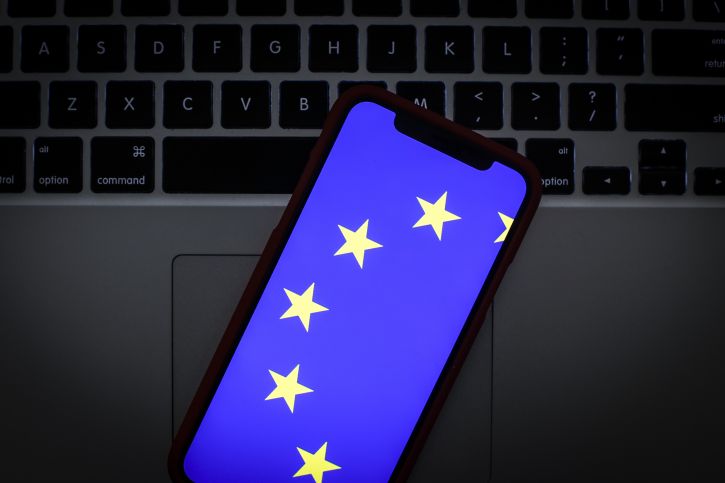 For most Americans (and other non-Europeans around the world), the European Union isn't something that affects their daily life. But, behind the scenes, the EU does have a major impact outside its borders. This is particularly true for companies that seek access to Europe's massive market of 512.6 million consumers.
In the last couple of decades, Europe has flexed its muscles against U.S. tech companies by imposing a number of rules and regulations—and enforcing massive fines for noncompliance.
Consider the following examples:
The Google Corporation has had a number of run-ins with the EU:
In 2017 Google was fined $2.7 billion for favoring its own shopping service in the Google search engine.
In 2018 Google was fined a whopping $5 billion for forcing smartphone producers to include Google apps on phones running Google's Android platform.
In 2019 Google was hit with another fine of $1.69 billion for favoring its own online advertising services over rivals.
It is undeniable that the EU has been flexing its regulatory muscles against U.S. tech companies in recent years. The enormous size of the European market gives it the ability to do this. Tech companies, who cannot afford to lose access to that market, have no choice but to comply.
As the EU rolls out new regulations, expect these massive fines to continue.
Sweeping list of new regulations
But the EU regulations are not just impacting gigantic billion-dollar tech companies. In the last year, the EU has also passed several controversial regulations that will dramatically change how we all use the Internet.
Here are some examples:
Europe has flexed its muscles against U.S. tech companies by imposing a number of rules and regulations—and enforcing massive fines for noncompliance.GDPR: The General Data Protection Regulation went into effect in May 2018. It requires companies to allow all users full control of their personal user data. The GDPR is controversial because it affects anyone who processes EU citizen data, even if they don't operate within the EU. Data breaches must be disclosed within 72 hours, and companies that fail to achieve compliance will be subject to stiff penalties and fines: 4 percent of annual global turnover (even if that revenue is outside the EU) or $24.6 million—whichever is bigger. Google was the first to be fined ($56.8 million) for failure to comply, and Facebook is facing a potential $1.63 billion fine for its data breach by hackers.
EU Copyright Directive: Social media and tech companies now have to implement an upload filter to scan content for potential copyright infringements. Even with these filters, detecting copyright breaches is notoriously difficult and often results in incorrectly blocking legitimate content. Many Internet visionaries have voiced concern that this directive turns the Internet "from an open platform for sharing and innovation, into a tool for the automated surveillance and control of its users."
Part of this legislation is the so-called "link tax," which requires news aggregators to pay a licensing fee for content they link to. Google has said this tax could cause it to consider shutting down its "Google News" service in Europe.
The point of citing these laws is not to impute sinister motives—many nations (including the United States) pass laws intended to protect the privacy of Internet users and intellectual property rights. What is of note is how these laws have a growing impact on people outside Europe.
Europe's growing assertiveness
What is behind the EU's aggressive stance against U.S. tech companies?
We have written extensively about the Bible prophecies showing the rise of a revived European superpower known as "the beast." Though Europe was left in ruins after World War II and has been dependent on the United States for economic and military aid throughout the post-war years, it has slowly emerged as a power in its own right and has, at times, openly challenged the United States. These regulations against American tech companies are another example of Europe standing on its own against the United States and flexing its political and economic muscles.
The Bible reveals that Europe will continue to rise and eventually eclipse the United States in global dominance. It will become both a military and economic hegemon (Revelation 13:4, 17). Though it's mainly technology firms that are now being impacted by these European laws, watch for Europe to become more influential on the world scene in the coming years.