Cities Are Abounding in Lawlessness
Like other places, the cities of Britain are experiencing escalating drug crimes, gang violence, muggings and murders. Why is urban lawlessness intensifying so much?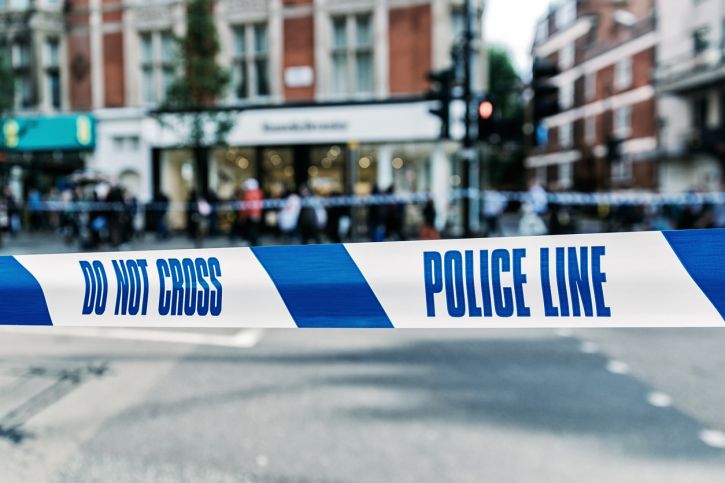 The June 6, 2018, issue of The Daily Mail reported these disturbing facts about crime in London:
There were 22,025 muggings by motorcycles gangs in London during the previous 12 months—a rise of about 50 percent from the previous year.
City gangs have set up 650 networks to sell drugs in communities around the U.K.
A staggering 6.3 billion British pounds worth of goods were shoplifted from U.K. stores last year.
Violent crime is up by 21 percent over last year, and knife crime is up by 22 percent.
Sex attacks increased by 13 percent over the previous year.
The Daily Mail article described one situation where a woman was robbed of her mobile phone by a group of thugs on mopeds, leaving her injured and fighting for her life.
One has to wonder how people can become so debased that they can be of the mind to hurt someone for a relatively worthless item like a mobile phone. Do such lawbreakers ever stop to ponder the agonizing damage they do to their neighbor and his or her loved ones?
The following day (June 7) The Daily Mail had a front page headline likening British cities to the "wild west." Two headlines inside read:
Violent crimes have been around since Adam and Eve lost one of their sons to the violent, envious character of the other. That was just the beginning of crimes that have increasingly engulfed our world ever since.
Lawlessness will abound
Jesus Christ spoke these words about the end times that would precede His return to earth:
"And because lawlessness will abound, the love of many will grow cold. … And unless those days were shortened, no flesh would be saved; but for the elect's sake [those right now awaiting Jesus Christ's return] those days will be shortened" (Matthew 24:12, 22).
The increase in street violence and general lawlessness in recent times coincides with a breakdown in the teaching of the principles of God's law in our homes and in our classrooms.He was saying that nations would be in such a state of lawlessness that they would be prepared to sacrifice the entire human race through worldwide conflict.
When Jesus talked about "lawlessness," He was not necessarily talking about people breaking the laws of nations or communities. He was talking about habitual and constant breaking of the laws of God. The teaching and practice of the principles of His law is the basis of a healthy and sound society. When those principles are ignored, lawlessness is the result.
The increase in street violence and general lawlessness in recent times coincides with a breakdown in the teaching of the principles of God's law in our homes and in our classrooms. God and His Word have become more obscure and meaningless to people today.
A new society to come
A prophecy recorded by Amos makes this link between the breakdown of the teaching of God's law and social disorder: "'For they do not know [how] to do right,' says the LORD, 'who store up violence and robbery in their palaces'" (Amos 3:10).
Lawlessness will abound on the earth until the feet of Jesus Christ touch down on the Mount of Olives and He sets up His Father's Kingdom. At that time He will begin the process of rebuilding the world based on His perfect law until lawlessness is a thing of the past.
"Violence shall no longer be heard in your land, neither wasting nor destruction within your borders; but you shall call your walls Salvation, and your gates Praise" (Isaiah 60:18).
If daily papers are still a source of news when God's Kingdom comes, headlines such as "Violence and Crime in Cities Reduced Drastically" will soon be commonplace all around the earth after Christ returns.