Jesus Christ gave His life for us. How should we respond? The answer can be found in the meaning of the second biblical festival of the year.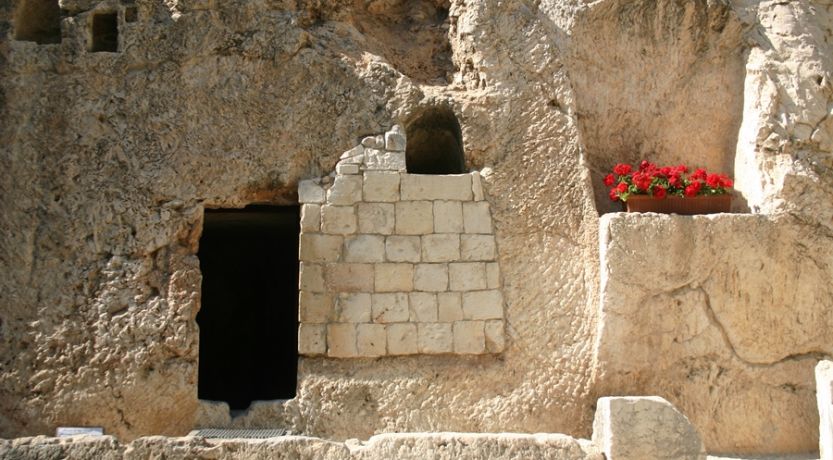 [From the March/April 2014 issue of Discern.]
After pulling one man to safety, rescuers aboard the police helicopter rapidly lowered the life ring to the four remaining survivors clinging to the tail section of Air Florida Flight 90 in the frigid waters of the Potomac River.
Now, 20 minutes after the crash, the survivors were near exhaustion and suffering the effects of severe hypothermia.
Yet the man who grabbed the life ring passed it on to another passenger.
And the next time the life ring came down, he gave it away again! And again!
"Weak from exertion, numb from cold, and no doubt battered by injury, [Arland] Williams was unable to defend himself when the tail section of the aircraft first shifted and then sank beneath the water's rippling grey surface, dragging him down with it" (Oakland Ross, "The Case for Virtue," The Toronto Star).
Mr. Williams, 46, gave his life Jan. 13, 1982, to save other passengers—probably complete strangers to him!
Saving enemies?
As amazing as Arland Williams' story is, the sacrifice that Jesus Christ made is even more mind-boggling. Jesus loved us so much that He gave His life for us when we were His enemies.
As the apostle Paul explained, "For scarcely for a righteous man will one die; yet perhaps for a good man someone would even dare to die.
"But God demonstrates His own love toward us, in that while we were still sinners, Christ died for us. Much more then, having now been justified by His blood, we shall be saved from wrath through Him. For if when we were enemies we were reconciled to God through the death of His Son, much more, having been reconciled, we shall be saved by His life" (Romans 5:7-10).
Through Jesus' death, pictured by the New Testament Passover, we can be justified—meaning to have the sins removed that have separated us from God. But Paul said that is not the end of the story. More must be done—we must be saved by His life.
What does that mean? You may be surprised to discover that this vital spiritual truth is intimately connected with a biblical festival God instituted, but one that most churches have abandoned.
Festival connection
After Jesus Christ died on the Passover festival, what was on His disciples' minds? Their countrymen were celebrating the annual Feast of Unleavened Bread, and though the disciples were not feeling very festive after His death, they were observing that festival as well.
They knew God had instructed Israel to keep the Feast of Unleavened Bread just before He miraculously brought His people out of Egypt. A short time after Jesus' death God would reveal to the early New Testament Church even deeper meaning and themes for that festival, showing the profound significance of being called out of "spiritual Egypt" and putting the "leavening of sin" out of our lives.
These themes help answer two important questions: Since Christ died for us, what shall we do? What does it mean to be saved by His life?
Called out of slavery
Consider the setting in which God introduced the Feast of Unleavened Bread to Israel.
Imagine yourself a slave, forced into backbreaking labor in the blazing Egyptian sun. Imagine working under harsh taskmasters for decades. And imagine a ruler so evil he demanded the death of all the baby boys! That's the reality the Israelites experienced.
In due time, God intervened. First He got the cruel pharaoh's attention with a succession of plagues, but time after time the pharaoh took back his promises to let the Israelites go. The 10th plague—the death of the Egyptian firstborn on Passover—hit hard, though; and finally Pharaoh allowed them to leave. So God brought His people out of slavery in Egypt during the Feast of Unleavened Bread.
God uses this theme of calling people out of bad situations to symbolize coming out of sin. Examples are found from Genesis to Revelation (Genesis 12:1; Exodus 6:6; Isaiah 52:1; Ezekiel 20:34, 41; Acts 2:40; Revelation 18:2).
God's leading His people out of Egypt reminds us that He is our Deliverer and Rescuer from a world under the sway of the devil (1 John 5:19; Revelation 12:9).
But consider also this intriguing passage that explains God's purpose:
"Come out from among them and be separate, says the Lord. Do not touch what is unclean, and I will receive you. I will be a Father to you, and you shall be My sons and daughters, says the LORD Almighty" (2 Corinthians 6:17-18).
God will be our Father—He wants us to be His children!
So after comprehending Christ's sacrifice through the Passover, what should our response be? Should we not, like Israel, respond to His call and begin the journey out of sin?
Put out leaven
In addition to reflecting on the exodus from Egypt, the disciples would have been thinking about God's command to put out leaven from our homes and not to eat anything leavened during the Feast of Unleavened Bread.
Since yeast takes time to grow within bread dough, the unleavened bread eaten at the Passover reminded them of the haste with which their ancestors had joyously left Egyptian slavery. But in the New Testament, the apostle Paul showed its deeper spiritual meaning.
He explained this in his letter to the mostly gentile congregation in Corinth, showing that the meaning of the Feast of Unleavened Bread is not just for Israelites.
"Your glorying is not good. Do you not know that a little leaven leavens the whole lump?" (1 Corinthians 5:6). Paul was correcting them for allowing a person committing a despicable sexual sin to remain in the Church—and even being proud of themselves that they were so tolerant! Paul warned them that sin, like yeast in bread, will subtly but surely pervade the whole Church.
Paul continued to describe lessons the Church of God should draw from these festivals:
"Therefore purge out the old leaven, that you may be a new lump, since you truly are unleavened. For indeed Christ, our Passover, was sacrificed for us. Therefore let us keep the feast, not with old leaven, nor with the leaven of malice and wickedness" (verses 7-8).
Leaven starts small and works unseen to permeate the whole lump of dough. It puffs up (verse 2)—an apt analogy of how pride gives us the proverbial "big head." And pride can be the mother of many sins, which Paul summarized with two words:
Malice—evil thoughts and intentions that can lead to …
Wickedness—evil actions.
Jesus also compared leaven with hypocrisy and false teachings (Luke 12:1; Matthew 16:11-12).
Leaven represents all manner of sin, and the command to remove leaven from our homes and to avoid eating it during the Feast of Unleavened Bread is designed to teach us to remove all sin. Sin encompasses everything that goes against God's will and His law. It is the antithesis of God's thinking and produces suffering and death. It's no wonder God hates sin and commands us to overcome it, because these "works of the flesh" (Galatians 5:19-21) will keep sinners out of His wonderful Kingdom! (Read more about what sin is in our free downloadable booklet God's 10 Commandments.)
We must learn to think as He thinks by studying the Bible, then live as He lived. This is an essential part of what it means to be saved by His life!Paul went on, showing that, in addition to putting sin out, we must put something else in, something that changes us spiritually!
Put on the new man
He described this change with several interrelated analogies. In Galatians 5 he contrasted the "works of the flesh" with the "fruit of the Spirit" that must grow in our lives: "Love, joy, peace, longsuffering, kindness, goodness, faithfulness, gentleness, self-control" (verses 21-22).
In other places he talked about putting to death the sinful "old man" and replacing it with the godly "new man" (Romans 6:5-6; Colossians 3:8-10; Galatians 2:20).
To have this new life in Christ, we must allow Him to live in us—fully submitting to obey Him. We must learn to think as He thinks by studying the Bible, then live as He lived. This is an essential part of what it means to be saved by His life!
Paul also used the analogy of being freed from the slavery of sin as the Israelites were freed from the slavery of Egypt.
"And having been set free from sin, you became slaves of righteousness. … But now having been set free from sin, and having become slaves of God, you have your fruit to holiness, and the end, everlasting life. For the wages of sin is death, but the gift of God is eternal life in Christ Jesus our Lord" (Romans 6:18, 22-23).
And in the passage we looked at earlier, Paul told the Corinthians they should replace the leaven of sin with "the unleavened bread of sincerity and truth" (1 Corinthians 5:8).
So as we observe this Feast of Unleavened Bread, we understand that God's command to put out leaven and to eat unleavened bread instead symbolizes not only putting out sin, but putting in obedience to Him.
Looking for the church behind Life, Hope & Truth? See our "Who We Are" page.
God's plan
It didn't take the disciples long to realize they—like the ancient Israelites—couldn't do this on their own. They needed God's help, which Jesus promised to give through the power of the Holy Spirit that would be given to them not many days later on the festival of Pentecost (John 14:16-17; Acts 1:8; 2:1).
The Holy Spirit is the power of God that makes it possible for us to understand God's great sacrifice, to repent, to become living sacrifices and to be renewed in our minds (Romans 12:1-2). The next holy day God instituted, the Feast of Pentecost, represents this step in His plan, and we will cover this in the next issue of Discern.
There is more for you to understand about how the lessons of the Feast of Unleavened Bread fit with the other vital steps in God's plan. For more on the Feast of Unleavened Bread, read the article "Feast of Unleavened Bread: Pursuing a Life of Righteousness."
Sidebar: How Do We Become Right With God?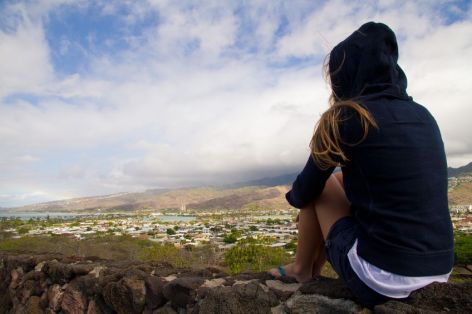 Why does God hate sin?
Because sin destroys! It is the opposite of His will, His thoughts, His law, His way. It blocks the blessings that would come through obeying Him and instead brings automatic penalties—curses—that hurt His children and ultimately leads to their death.
But in His mercy God provided a way out of sin. He willingly gave His Son to pay our death penalty. When we repent, accept Christ's sacrifice and are baptized, we become clean, justified, right with God—righteous.
Then what? What if we sin again (as we all do)?
We must continue to repent (1 John 1:9) and strive against sin, willingly becoming slaves of obedience, always seeking to do His will and live righteously.
We must commit ourselves to not repeating the spiritual crimes we have been pardoned for.
After God grants us the awesome gift of forgiveness, can we do anything less than respond in gratitude and obedience, committed to staying right with Him?
The Feast of Unleavened Bread pictures the death of the old man—our selfish nature—and putting on the new man committed to obeying God. This is made possible by the gift of the Holy Spirit, pictured by the next festival, Pentecost.