Why New Year's Resolutions Fail
New Year's resolutions rarely last. How can we make changes in our lives that last more than a few weeks? HINT: It isn't through New Year's resolutions!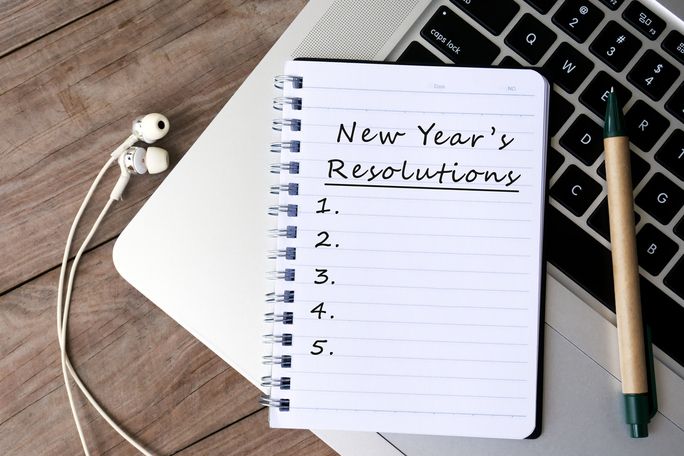 Many consider the beginning of a new calendar year the time to make resolutions—make changes, set personal goals and change bad habits.
Common New Year's resolutions include:
Exercise more, eat healthy and lose weight.
Learn a new skill or hobby.
Spend more time with family and friends.
Quit a bad habit.
Get out of debt and save more money.
Travel to new places.
According to U.S. News, about 80 percent of New Year's resolutions fail by the second week of February. Why? Simply put, because real change takes more than a resolution! Change can be good. Improving our lives is good. But it shouldn't be something we only commit to doing at the beginning of the year. Instead of making fleeting New Year's resolutions, we should be constantly seeking to grow and improve. This involves learning what makes change difficult and what really works.
(This blog post is not about New Year's Eve or celebrations of New Year's, but if you are interested in learning about why a Christian should avoid New Year's celebrations, read "The Roots and Fruits of New Year's Eve.")
Change is hard
Why do resolutions fail so often? Here are some reasons to consider:
Real change
Some people can resolve to make changes and succeed on their own willpower. But sometimes we find that change just isn't happening in our lives. Year after year goes by, and we don't see anything really changing. If you're serious about change, it's time to get out of the "New Year's resolutions" mentality and commit yourself to being a person who is growing and improving constantly—365 days a year.
When we look at the Bible, we don't read anything about New Year's resolutions. But we do read admonitions to be a consistently growing person (1 Peter 2:2; 2 Peter 3:18). Real change comes from the "renewing of your mind" (Romans 12:2); in other words, changing our character from the inside out. Life, Hope & Truth is committed to providing our readers practical resources to help them make positive changes—changes that can help you lead a more abundant life (John 10:10). Here is some material that may help with common problems facing people today: