Serving God: Hands and Feet
Examining what we do with various parts of our body can be a good way for us to improve how we live and serve God. What does God's Word say about how we should use our hands and feet?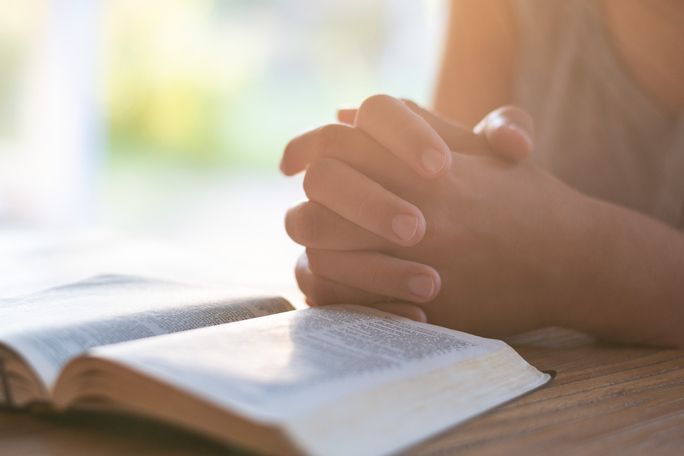 Christians are expected to present their bodies as a "living sacrifice, holy, acceptable to God" (Romans 12:1). Our bodies have many parts, or members (verse 4), which can be used to either honor God or dishonor Him.
In our previous blog post, we explored how to properly use our eyes, ears and mouth to serve God. This post will examine how to serve and honor God with our hands and feet.
Hands
The human hand is truly amazing and unique among God's physical creations. Our hands have the ability to grip something tightly and powerfully, to hold things gently, and to move and manipulate objects with great care and precision. They are one of our greatest assets.
God's Word has much to say about how we use our hands. In the Bible the hand is often symbolic of our deeds and actions. Consider these exhortations:
Our hands and work. God does not want us to be lazy. Solomon advises, "Whatever your hand finds to do, do it with you might" (Ecclesiastes 9:10). That means we should work hard to do the best we can at whatever we find ourselves doing. Diligent hands doing hard work lead to prosperity. Slack hands and laziness lead to poverty (Proverbs 6:10-11; 10:4).
Our hands and God's law. God told His people to bind His laws and words "as a sign on your hand" (Deuteronomy 6:8). That means He expects everything we do to be done according to His laws. God's law is designed to guide every aspect of our lives. When we are constantly guided by God's laws, we won't morally "turn aside to the right hand or to the left" (Deuteronomy 5:31-32).
Our hands and prayer. If our actions, represented by our hands, are contrary to God's way of life, we are told He will not hear our prayers. Sin causes us to be separated from God (Isaiah 1:15-16; 59:2-3; Psalm 66:18). But God does hear sinners who repent.
Feet
Our feet are some of the toughest parts of our body. They are strong enough to hold our entire weight, handle the daily impacts of life, allow us to cover great distances efficiently, help us to move fast when we need to and also perform sophisticated and precise maneuvers. (Think about how ballerinas or ice skaters use their feet.) Healthy feet are vital for easy movement.
In the Bible, feet symbolize how we conduct and direct our lives. God is greatly concerned with how we live our lives and the direction we go.
Our hands and feet are important parts of our bodies and represent our actions and direction. As we think about them, let's remember to use them to honor God by practicing righteous deeds and walking in His ways.
In the last post in this series, we will examine what the Bible says about our mind and heart.