How to Be a Better Friend
Even better than having hundreds of distant friends is having a small number of truly close friends. How can we be a better friend to our friends?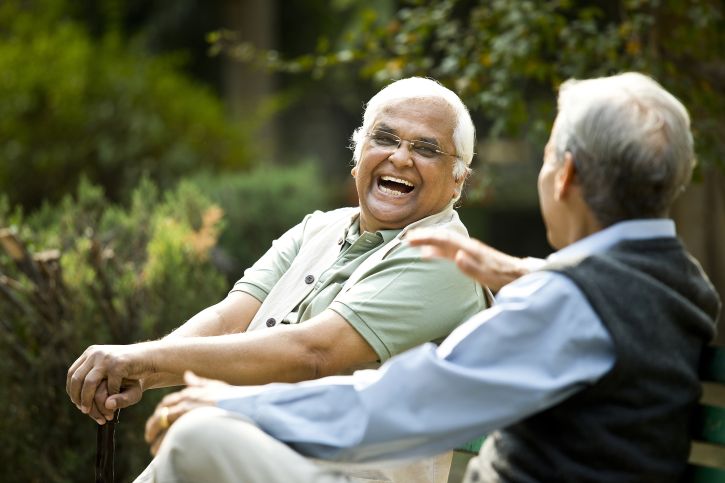 One of the greatest predictors of long-term happiness is the quality of our relationships with other people. Friendships are some of the most important relationships we can have. Friends are the people we choose to have in our lives.

How do we make sure we are doing our part to maintain and cultivate these important relationships?

At Life, Hope & Truth, we often emphasize the need to develop a close relationship with our Father in heaven. We believe it is the most important relationship a person can have, and we often write about the ways we can strengthen our relationship with Him through prayer, obedience and reading His Word.

We also recognize that human relationships are important too. Loving other human beings is, after all, the second of the two great commandments (Matthew 22:34-40).

Close relationships can be challenging to cultivate and maintain—whether they are with family or friends. This post is focused on our friendships. We may have hundreds of acquaintances, but perhaps only a few very close friends.

Have you ever stopped and taken stock of what you are doing to strengthen and build your friendships? How are you keeping them alive and flourishing?

How can you be a better friend?
Biblical keys to being a better friend
The Bible has a lot to say on the topic of friendship. Here are five keys from the Bible's practical wisdom that can help us maintain and strengthen our friendships.
1. Encourage friends when they are going through hard times.
"Now when Job's three friends heard of all this adversity that had come upon him . . . they had made an appointment together to come and mourn with him, and to comfort him" (Job 2:11).
When Job's life had completely fallen apart, his three friends made the effort to come together and be with him.
We can spend time with and be supportive of our friends when they are experiencing hard times. They sat silently with him for seven days, just being there for him. Unfortunately, once Job started verbally pouring out his sorrow, they started berating him for his words of grief and blaming him for everything that had happened. They quickly went from being wonderful, present friends to being "miserable comforters" (Job 16:2).
Are we available for our friends in the hard times, in a way that will encourage them?
How can we do better? We can spend time with and be supportive of our friends when they are experiencing hard times. This shows we care and want to help them bear their burdens.
2. Prioritize positive relationships and limit toxic relationships.
"The righteous should choose his friends carefully, for the way of the wicked leads them astray" (Proverbs 12:26).
We should choose our friends carefully, because we can be led astray if we don't. Have you ever tried to cultivate a relationship with someone who didn't care about you or who tried to influence you to go down a wrong path?
These are called toxic friendships, and it is wise to avoid them. Limiting these kinds of friendships will give us more time to actively work on healthy relationships with friends who care about us and are a positive influence.
We don't have to completely cut those people out of our lives, but we can shift our attention and focus to friendships that are enjoyable and make us better people.
How can we do better? We can focus on friendships that are actual friendships—friendships where we help each other, take the time to talk, and genuinely care about each other's well-being. Toxic relationships can be (lovingly) put on hold or relegated to the back burner, because that may be where the toxic friend has already put us.
3. Take confidential information seriously and never gossip.
"He who covers a transgression seeks love, but he who repeats a matter separates friends" (Proverbs 17:9).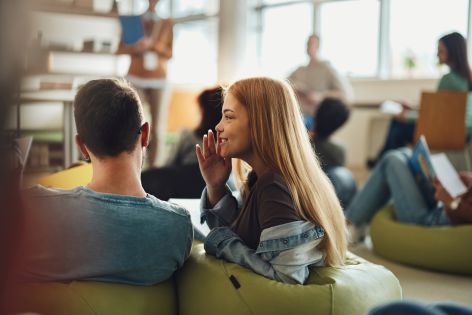 This proverb reminds us that a surefire way to ruin a close friendship is to gossip or spread information we've been told in confidence. We should be the opposite of a gossip—a confidant.
There may be occasional exceptions to the rule (if a friend is thinking of hurting himself or herself or others, for example), but friends should generally be able to completely trust each other with confidential information.
After all, if a friend shares confidential information about someone else with us, isn't it safe to assume that what we tell our friend in confidence will also be shared with others? This is another example of a toxic friendship.
How can we do better? When a friend tells us something in confidence, we should keep it confidential. Don't spread it for entertainment, advantage or to address boredom. If you question your ability to keep something confidential, ask your friend not to share it with you or ask for permission to discuss it with others.
4. Be genuine and open with friends, and be the opposite of a flatterer.
"Faithful are the wounds of a friend, but the kisses of an enemy are deceitful" (Proverbs 27:6).
"As iron sharpens iron, so a man sharpens the countenance of his friend" (verse 17).
Letting our friends self-destruct when there are ways we can gently intervene is the opposite of love.  These two proverbs specify the way we should interact with our friends in order to be better friends:
Faithful wounds—lovingly and respectfully bringing an offense or weakness to their attention to help them overcome it.
Sharpen their countenance—engaging in good back-and-forth conversation that promotes growth.
These principles are the opposite of being flatterers, who tolerate or support anything their friends do and who only tell them what they want to hear. Letting our friends self-destruct when there are ways we can gently intervene is the opposite of love.
Nodding and smiling while they tell inappropriate jokes, listening to their stories of sinful behaviors with no comment, and pretending that we agree with all of their opinions are not traits of a good friend.
How can we do better? We can be open, genuine and honest with our friends, lovingly sharing our perspective and allowing our personality to be present in the relationship (as opposed to trying to be a mirror image of them). If there is a problem that needs to be addressed, we can bring it up in a kind and humble way and offer constructive help.
5. Don't keep friends questioning your friendship. Tell them and show them.
"Greater love has no one than this, than to lay down one's life for his friends" (John 15:13).
Before His death, Jesus Christ made several statements regarding friendship to His disciples. One of the greatest was this statement—that the highest expression of friendship is sacrificing oneself for the sake of the other. Jesus fulfilled this in the most dramatic and meaningful way possible—by dying so that we, His friends, can live.
When we are able, we can sacrifice our time, money and comfort to show our friends that we love and care for them. That is the epitome of friendship.
We'll probably never be called upon to sacrifice for a friend at that level, but the point is that we should be willing to sacrifice for our friends.
Our friendships should be open and deep enough that our friends know this for sure. They should have no question that our friendship is rock solid and that they can rely on us in any circumstance that arises.
How can we do better? When we are able, we can sacrifice our time, money and comfort to show our friends that we love and care for them. We can also let them know what is going on in our life and what we might need them to do for us.
Instead of being a mediocre friend to hundreds of acquaintances on social media, we can be a better friend to those we actually have a functioning friendship with. We can be the type of friend described in Ecclesiastes 4:9-12:
"Two are better than one,
Because they have a good reward for their labor.
For if they fall, one will lift up his companion.
But woe to him who is alone when he falls,
For he has no one to help him up.
Again, if two lie down together, they will keep warm;
But how can one be warm alone?
Though one may be overpowered by another, two can withstand him.
And a threefold cord is not quickly broken."
By applying these biblical principles, you can be a better friend!
Topics Covered: Relationships, Life Lessons