109 Years of Distress
On July 1, 1908, the International Wireless Telegraph Convention introduced a universal distress signal. The Bible offers a more effective method.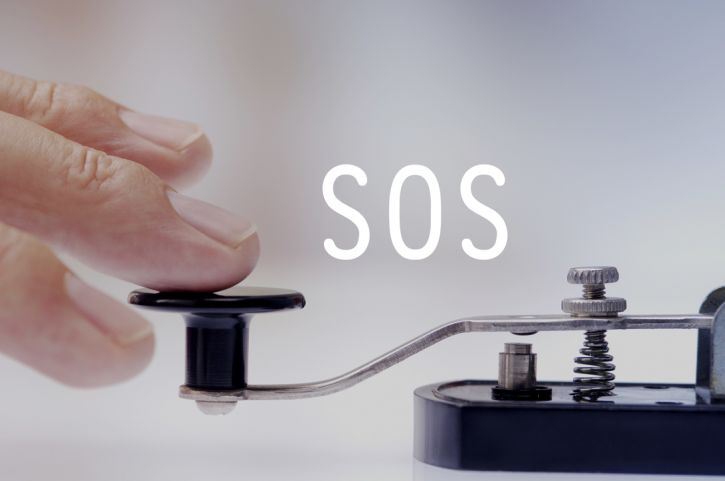 Listen:
Didididahdahdahdididit.
Does that mean anything to you?
To most of us, it's probably a string of nonsense—but 109 years ago tomorrow, that string of nonsense officially became a sound that was destined to save lives: the international Morse code distress signal. You probably know it by its more popular moniker: "SOS."
Can you hear me now?
For thousands of years, lone ships on the open seas had faced an insurmountable conundrum: What's the best way to call for help when no one can hear you?
(Hint: there isn't one.)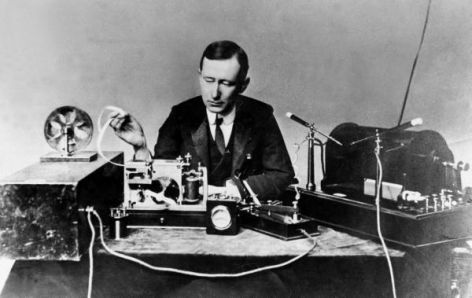 If a lone ship was, say, taking on water, or if it was stranded and its crew needed medical attention, there wasn't really any way to get that message out in time for help to arrive. The usual distress signals (things like cannon fire, flying certain flags or good old-fashioned shouting) only worked if someone was close enough to see or hear them. Otherwise, the ship was quite literally on its own. If it sank and its crew perished, it could be weeks or months before anyone even realized it was missing.
You can imagine, then, how the world of seafaring changed after Guglielmo Marconi came along in 1896 and introduced the world to his wireless telegraph system. By taking advantage of the recent discovery of radio waves, ships were suddenly able to do the impossible—to send telegraphs through the air.
Just like that, a ship equipped with the Marconi system could stay apprised of dangerous weather conditions, exchange news with those on land and, most importantly, call for help across long distances and be heard.
Sending out an SOS
Early radio communications were limited to the dits and dahs of Morse code—short and long bursts of sound that stood for letters and numbers. SOS is a special combination of dits and dahs that, ever since July 1, 1908, has been internationally recognized as a call for help. Ships transmitting an SOS in those early days would repeat the distress signal followed by more Morse code indicating their location and emergency.
Fast-forward to today, and it's a little harder to imagine being truly isolated. We're extremely connected, and it's much easier to be heard when we need help. We don't need wireless telegrams anymore—we have Wi-Fi, LTE, GPS and even Personal Locator Beacons. If we're facing an emergency, there's a way to call for help from almost any corner of the earth—and yet, in spite of that, sometimes just being heard isn't enough.
Sometimes we face problems that can't be solved by a rescue service—for example, we can't expect the Coast Guard or the 911 dispatcher to solve our relationship problems, however urgent. Sometimes we can't afford to wait for help to show up—when our car is fishtailing on black ice or we're being mugged at gunpoint, we don't have the luxury of time. There are emergencies out there that are bigger than us, faster than us and stronger than us—and there won't always be someone close enough to rescue us from our distress.
What then?
Being heard—and helped
Fortunately, there's a far more effective way to call for help. It's wireless too, but it existed long before Marconi ever sent his first telegraph. In fact, this method existed even before radio waves were an undiscovered twinkle in the eyes of Heinrich Hertz.
It's prayer.
For millennia, prayer has been a way for human beings to communicate directly with the God of the universe—instantly, at any time, about anything. We don't have to worry about missed calls or poor signal strength or even owning any equipment whatsoever.
For millennia, prayer has been a way for human beings to communicate directly with the God of the universe—instantly, at any time, about anything.David, a servant of God who knew a thing or two about distress, had this to say about communicating with God: "If I take the wings of the morning, and dwell in the uttermost parts of the sea, even there Your hand shall lead me, and Your right hand shall hold me" (Psalm 139:9-10).
No matter where David was—no matter where we are—God is always accessible. More than that, He understands. The Bible tells us that "we do not know what we should pray for as we ought, but the Spirit [itself] makes intercession for us with groanings which cannot be uttered" (Romans 8:26).
Even when we don't get the words out just right, God knows what we mean and what we need—and He's able to do something about it. (For reasons why God might not answer a prayer in the manner or time frame we expect, see "Five Keys to Answered Prayers.") David called God "my strength and my shield; my heart trusted in Him, and I am helped" (Psalm 28:7). God is the God who can "shake heaven and earth, the sea and dry land" (Haggai 2:6), and He is without a doubt the God who can help you and me in our times of distress.
The advent of wireless telegraphy and the SOS signal changed the world over a century ago by allowing ships to call out for help when they needed it. Prayer can change your world by allowing you to call out to your Maker for an even greater kind of help.
Didididahdahdahdididit.
God can hear your SOS, your prayers, and He can do something about it—but it's up to you to send out the signal.
For more on the subject of prayer, read "Plotting Your Prayer Life."

Have a question or comment about this blog post? Join the conversation on Facebook!