A True Leader Is Coming
Does it seem like we are constantly getting swindled when we place our faith and trust in our world leaders? A Leader is coming who will finally earn and deserve that faith and trust.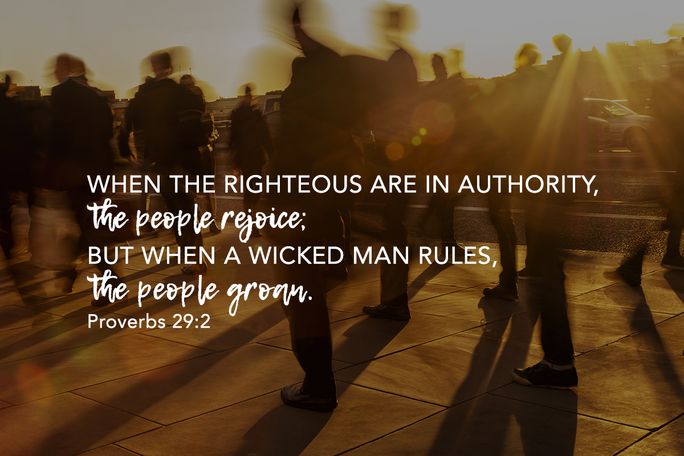 Throughout human history, many powerful rulers and leaders have come and gone. The 20th century alone saw many leaders who operated on the worst of human nature and did unspeakable damage to the lives of many people. Some of the names that come to mind are Adolf Hitler, Pol Pot, Mao Zedong, Joseph Stalin, Idi Amin and Saddam Hussein.
Previous centuries had their terrible leaders, and there will undoubtedly be more evil men and women who will abuse their authority in the future. We can all agree that human beings have quite a pitiful track record of leadership throughout the centuries. Good leadership has been the exception, not the rule.
Sadly, even the "good" leaders—those who have striven to do their best and set a good example—couldn't (and never will be able to) solve the world's problems.
This is where we are today. Today's world is not different from the past. The world is full of bad leaders, mediocre leaders and, perhaps, some above-average leaders. But none of them have the capability to really fix the problems that plague humanity.
Are you depressed yet? Well, the bad news is out of the way. The rest of this blog post will focus on the good news. A Leader (with a capital L!) is coming to this earth who will far surpass even history's best leaders. I'm talking about Jesus Christ.
Jesus Christ promised to return to earth and lead us into a new era of blessings, peace and prosperity. Let's look at two ways that Christ will be superior to every leader mankind has ever had.
He will be:
1. A Leader who will cause people to rejoice.
Christ is the definition of righteousness, and when He comes, the failing system where bullies win, greed entices and hate prevails will all come down. We are not talking about some little celebration ("great, my guy got into office and now our family will see some extra money" or "great, surely this revolutionary dictator will keep his word about helping the people for at least a month"). We are talking about rejoicing.
Now this rejoicing won't happen immediately. The Bible actually says the world will mourn when Jesus returns—at first (Matthew 24:30). But, as the world sees the blessings and benefits His rule brings, that mourning will transform into rejoicing.
Proverbs 29:2 says, "When the righteous are in authority, the people rejoice; but when a wicked man rules, the people groan." Our world's history has seen its fair share of "groaning" and so little "rejoicing." Christ's rule will change all that.
Christ is the definition of righteousness, and when He comes, the failing system where bullies win, greed entices and hate prevails will all come down. Then people will rejoice.
2. A Leader who will solve every problem imaginable.
At first it sounds too good to be true. We may be mocked for believing this, with critics saying we are waiting on a "Superman" to save us. But Superman is a fictional character with flaws and weaknesses, while Christ is very real and armed with the power to shape and reshape the cosmos itself. No fictional character (or even a real-world leader) could ever hold a candle to what the Son of God is capable of accomplishing.
Notice this prophecy in Isaiah 9:6-7: "For unto us a Child is born, unto us a Son is given; and the government will be upon His shoulder. And His name will be called Wonderful, Counselor, Mighty God, Everlasting Father, Prince of Peace. Of the increase of His government and peace there will be no end, upon the throne of David and over His kingdom, to order it and establish it with judgment and justice from that time forward, even forever. The zeal of the Lord of hosts will perform this."
He will accomplish what no human leader—not even the good ones—has been able to accomplish.
One of Christ's first tasks will be to put an end to the thinking that is at the root of all of our problems—ways of thinking like selfishness and greed. These ways of thinking have led to wars and oppression. Christ is coming to save us from that and to hit the reset button.
Our Leader is coming, and to prepare, we must start living the way He wants the whole world to live. His way will bring rejoicing and the end to so many problems. To find out more about His way of life and how you can apply it to your life now, read our free booklet The 10 Commandments: Still Relevant Today.