"Temptations, unlike opportunities, will always give you many second chances" (Canadian author Orlando A. Battista). How can we overcome temptation?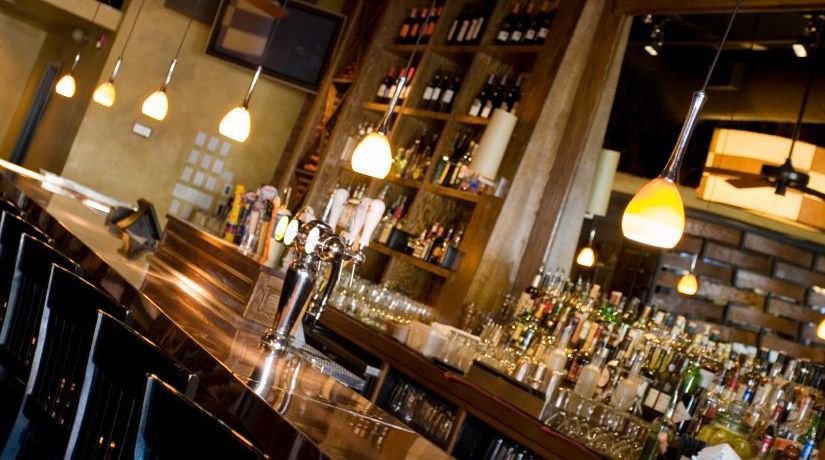 Some temptations catch us by surprise. Others are avoidable. How much effort should we be making to avoid temptation? How do we counteract the temptations we face as we go through life?
Consider the case of Joseph
Joseph was 17 years old when he was sold into slavery by his own brothers! However, by God's mercy, he ended up in a very favorable position and was blessed. In Genesis 39:5 we see that God even blessed Potiphar because of Joseph.
But then Potiphar's wife confronted him with temptation (verse 7). Giving in to her would have put him in opposition to God. Joseph knew that acquiescing to her sexual advances would be a sin against God (verse 9). So Joseph chose resistance even as the temptations went on for days (verse 10).
Then "it happened about this time, when Joseph went into the house to do his work, and none of the men of the house was inside, that she caught him by his garment, saying, 'Lie with me.' But he left his garment in her hand, and fled and ran outside" (verses 11-12).
Potiphar's wife lied (verse 14); and as a result, Joseph was sent to prison, where he remained for several years. But God was pleased with him and had not forgotten him (verses 21-23). Eventually, Joseph rose to a position of power in Egypt second only to Pharaoh, and he was able to rescue his family many years later when famine struck the land.
Joseph's example is particularly instructive, because he was caught in a situation beyond his control. As a slave, he couldn't leave Potiphar's house or make changes in what he was required to do. However, he resisted temptation on several occasions; and when he couldn't otherwise avoid it, he fled from the house.
What about our own lives? Are there things we can do to avoid temptation and help prevent such a situation as the one Joseph was in?
Avoid it where you can
Each of us has the ability to think about our actions and avoid situations that will lead us into trouble. For instance, someone with an alcohol problem will always need to avoid bars and liquor stores. Where temptation is concerned, as the old saying goes, an ounce of prevention is worth a pound of cure in many cases. (For more on this, read our series on "Freedom From Addiction.")
King David was very aware of the need to chart a careful course. Yet even he famously gave in to temptation during the incident with Bathsheba (2 Samuel 11). However, he showed himself to be a man after God's own heart by having a repentant spirit and by showing his awareness of the need to stay away from temptation.
Notice Psalm 17:4-5: "Concerning the works of men, by the word of Your lips, I have kept away from the paths of the destroyer. Uphold my steps in Your paths, that my footsteps may not slip."
All actions have consequences, whether good or bad. Considering our path could save us all a great deal of pain and regret. But what about those unforeseen circumstances, such as the one Joseph encountered, when temptation comes our way despite our efforts to avoid it?
Help is available!
We have an example from Jesus Christ as He prepared to face His final trial and crucifixion. He prayed in the garden of Gethsemane, then returned to His disciples to find them sleeping. He told them: "Watch and pray, lest you enter into temptation. The spirit indeed is willing, but the flesh is weak" (Mark 14:38). Christ wasn't telling them they could "pray away" temptation, but He told them they needed to be better prepared to deal with it through prayer.
Christ's model prayer in Matthew 6 contains the same instructions: "And do not lead us into temptation, but deliver us from the evil one" (verse 13). This verse isn't telling us that God will tempt us, but rather that we can ask for His help in delivering us from the temptations of a powerful enemy. Notice James 1:13: "Let no one say when he is tempted, 'I am tempted by God'; for God cannot be tempted by evil, nor does He Himself tempt anyone."
No one needs to face trials and temptations alone!The temptation comes from Satan, as shown in 1 Peter 5:8: "Be sober, be vigilant; because your adversary the devil walks about like a roaring lion, seeking whom he may devour." Verse 9 goes on to tell us we need to resist Satan and his temptations.
Verse 10 contains the same message as Matthew 6:13, letting us know that we can call on God for His help in these situations: "But may the God of all grace, who called us to His eternal glory by Christ Jesus, after you have suffered a while, perfect, establish, strengthen, and settle you."
No one needs to face trials and temptations alone!
No temptation or trial is unique to us
We can find further encouragement and strengthening words in 1 Corinthians 10:13: "No temptation has overtaken you except such as is common to man; but God is faithful, who will not allow you to be tempted beyond what you are able, but with the temptation will also make the way of escape, that you may be able to bear it."
These are words of great comfort! Whatever temptation we may be struggling with, others have encountered it also. We are not alone! Furthermore, God's assurance to us is that if we seek His help, as shown in Christ's prayer in Matthew 6, He will give us a way to escape the temptation.
James 1:15 describes a life cycle of sin, leading to death. The steps of that cycle are:
It is vital to break that cycle before it gets a foothold! To do that, we can stop it at the beginning—when temptation first presents itself.
We encourage you to keep reading the additional articles about breaking the cycle of deadly sin by going next to the article on "Desire."