If we are saved by grace, why does the Bible speak about having good works? If we are saved by works, then why would we need God's grace?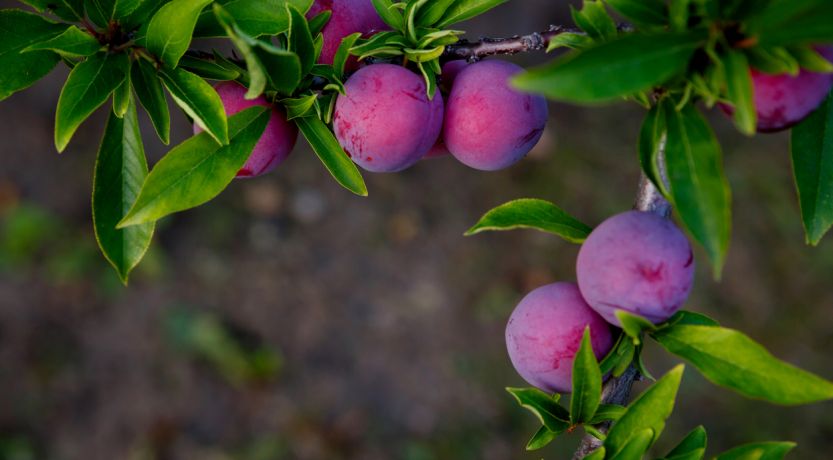 Many churches claim that salvation is possible solely because of God's grace. They teach that those who simply acknowledge the sacrifice of Jesus Christ will receive eternal life without having to keep the 10 Commandments since Christ did that for them.
And then there are others who believe that they will receive eternal life if they do good things in their lives. In effect, they believe that they earn their salvation because of their good deeds.
Is either view correct? What does the Bible really teach on this important subject?
What is God's grace?
To better understand this subject, we need to first understand what the grace of God is. Though it has a range of meanings, simply put, grace is unmerited favor from God. (For a more complete understanding, please read our article "What Is Grace?")
Grace is unmerited because there is nothing we can do to deserve or earn it. God is not obligated to show us favor when we do good, and neither is God obligated to withhold grace when we do evil. Rather, God extends grace and mercy to those He chooses (Exodus 33:19, emphasis added throughout).
So we do not and cannot automatically receive God's grace. It is a gift from God.
The need for grace
What did Jesus say about how to have eternal life?
A person approached Jesus Christ and asked what he had to do in order to have eternal life. And Jesus' answer was, "If you want to enter into life, keep the commandments" (Matthew 19:16-19).
Yet no one but Jesus Christ has kept the 10 Commandments perfectly. The apostle Paul wrote that we all have sinned and therefore are deserving of death, not life (Romans 3:23; 6:23).
So here is a problem for all of us.
As sinners, each one of us has a death sentence on us. By our own actions we have forfeited our opportunity to have eternal life.
Eternal death would be our end if it were not for the grace of God! Through His graciousness, God provided a means for us to still be able to have eternal life. And that was through the sacrifice of His Son, Jesus Christ (Romans 3:24). The Bible tells us when we repent and humbly ask for God's forgiveness, we can be forgiven because of what Jesus Christ did for us.
Jesus Christ paid the death penalty in our place so we could still live. This is not the result of anything you or I did; this is through the unmerited favor of God's grace, not a result of our works. Even if we kept God's commandments perfectly from this day forward, that would not nullify our past sins, which are deserving of death.
Without God's grace, it would be impossible for us to have eternal life.Without God's grace, it would be impossible for us to have eternal life. "For by grace you have been saved through faith [in Christ's sacrifice], and that not of yourselves; it is the gift of God, not of works, lest anyone should boast" (Ephesians 2:8-9).
Although works cannot earn us salvation, the Bible clearly shows that good works are expected from God's people.
The need for good works
Works are simply actions that reflect what we think inside, what's in our hearts. So works can be good, and works can be bad. When we think the way God thinks, good works should be apparent. But if we think contrary to God, that will be shown by bad works.
Jesus Christ put it this way: "Either make the tree good and its fruit good, or else make the tree bad and its fruit bad; for a tree is known by its fruit" (Matthew 12:33).
The works that God wants to see in us are works that show obedience to His perfect law, works that reflect a pure heart motivated by love toward others, not selfishness (1 Timothy 1:5, 8).
The apostle John also emphasized this point: "But whoever has this world's goods, and sees his brother in need, and shuts up his heart from him, how does the love of God abide in him? My little children, let us not love in word or in tongue, but in deed and in truth" (1 John 3:17-18).
In the parable of the Good Samaritan, two men who were supposed to be godly refused to help an individual who had been robbed and injured. They even went out of their way to avoid helping him.
But the Samaritan—one of a group of people the Jews did not really like—went out of his way to help that individual. Jesus praised this Samaritan because of the love and concern he showed by his actions (Luke 10:25-37).
It's not enough to merely say or think we are godly; we must show that we are godly (James 1:22). By having good works in our lives, we are showing God what's really in our hearts.
Faith and works
The apostle James taught that works are an important component of faith. In fact, works are a reflection of our faith.
"What does it profit, my brethren, if someone says he has faith, but does not have works? Can faith save him? Thus also faith by itself, if it does not have works, is dead . . . Show me your faith without your works, and I will show you my faith by my works" (James 2:14, 17-18).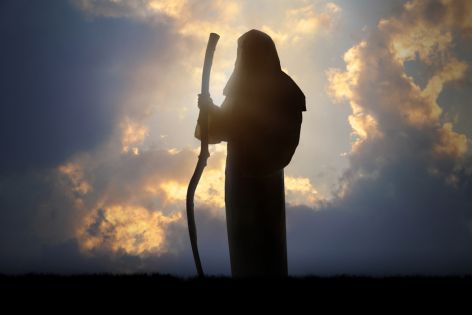 In his discussion of faith and works, James mentioned the significance of the works of the patriarch Abraham. "Was not Abraham our father justified by works when he offered Isaac his son on the altar? Do you see that faith was working together with his works, and by works faith was made perfect?" (verses 21-22)?
Earlier God promised Abraham that he would have a son and that many descendants would come from this son, Isaac. But God later told Abraham to sacrifice his son. Abraham believed God would still somehow fulfill that promise even though he was asked to kill Isaac (Hebrews 11:17-19).
Abraham's willingness to follow through with God's request showed God that not only did Abraham have faith in Him and His promises, he demonstrated that faith by works—the things that he did.
"And the Scripture was fulfilled which says, 'Abraham believed God, and it was accounted to him for righteousness,' and he was called the friend of God. You see then that a man is justified by works, and not by faith alone" (James 2:23-24).
Like the works Abraham did, the works we do show how real our faith is, and they are a reflection of what is in our hearts.
Hebrews 11 is often referred to as the "Faith Chapter." In that chapter the writer mentions 16 individuals by name, along with several others who demonstrated their faith not by what they said, but by what they did.
Such good works are obviously important to God!
Good works are an indicator of spiritual growth
God wants to see spiritual growth in us, and good works are a key indicator of that growth.
In the parable of the sower Jesus explained that those who positively respond to God will produce fruit, with some producing more fruit than others (Matthew 13:8, 23).
Fruit is representative of good works. The amount of fruit—good works—will reflect our dedication and commitment to God.
Jesus Christ said that both He and the Father work with those striving to obey Him so they will bear even more fruit (John 15:1-2, 4-5). The parable of the talents shows that God expects spiritual growth in those He is working with (Matthew 25:14-28). And the writer of Hebrews tells us that God takes special note of the good works His people do (Hebrews 6:10).
Scripture is abundantly clear that God takes seriously the works of His people. In each of the letters to the seven churches in Revelation chapters 2 and 3, God says, "I know your works." He praises certain works, while encouraging repentance of other works.
Why good works are important to God and should be to us
As we've seen, even though we are saved by grace, good works show God what is really in our hearts. Since works are simply the outward manifestation of what we think inside, both our words and our works are excellent indicators of how pure our hearts are (Matthew 12:33-37).
It's not grace or works, but rather grace and works. The Bible teaches that both grace and good works are necessary for salvation.Good works also set positive examples to others. People take notice of the good things that others do, even if they themselves don't necessarily do good. In fact, God's people are encouraged to respond to wrongs done to them by doing good (Romans 12:14, 17-21)!
Jesus emphasized that good works not only set a positive example to others, they also glorify God and His way of life (Matthew 5:14-16). The apostle Peter wrote that the day will come when people will remember the good works and good examples God's people have done, and those good things will help them accept God's way of life (1 Peter 2:12).
And even though eternal life is a gift of God's grace, the role we will have in eternity will be partly determined by our works.
Notice the words of Jesus Christ:
"For the Son of Man will come in the glory of His Father with His angels, and then He will reward each according to his works" (Matthew 16:27).
"And behold, I am coming quickly, and My reward is with Me, to give to every one according to his work" (Revelation 22:12).
Yes, the Bible is clear—works are important!
Grace and works go hand in hand
As we have seen, no amount of good we do can earn us eternal life; it is the gift of God. Since we all have sinned, we all have earned the death penalty. But because of God's grace and our repentance and faith in the sacrifice of Jesus Christ, we are justified.
Yet God expects good things from those He has extended His grace toward. Jesus Christ did not come to keep the 10 Commandments for us so that we would not have to. Rather, He came to keep and magnify God's law and do good works as an example for us to follow!
In order for us to receive eternal life, God expects us to first repent, believe, be baptized and receive the gift of the Holy Spirit. Repentance and belief are steps that show God we want to commit our lives to Him. Then, the more our lives reflect God's Spirit working in us, the more good works we can and should have.
It's not grace or works, but rather grace and works. The Bible teaches that both grace and good works are necessary for salvation.
Our deep appreciation for God's gracious forgiveness should lead us to respond by trying to please God and become like Him—to do the things He defines as good—to "be zealous for good works" (Titus 2:14).