The godly way of life is the way of give. As followers of Jesus Christ, we are admonished to abound in the grace of Christian giving.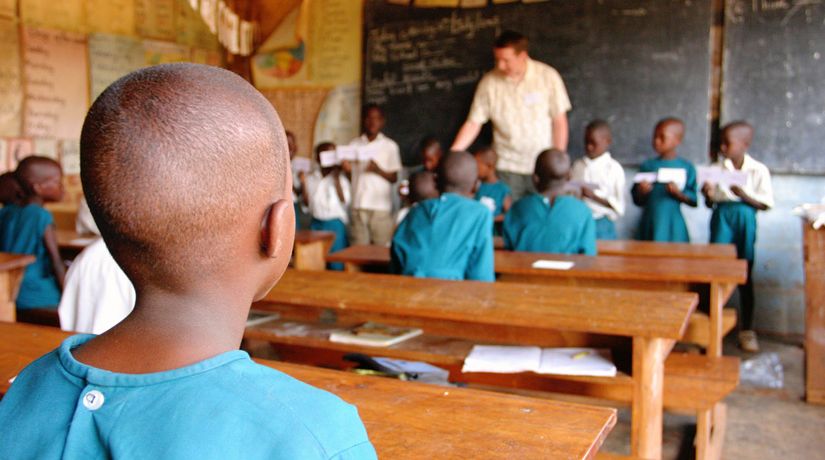 The grace of God is His loving favor and graciousness that He extends to those whom He wishes. But some few times in the Bible, a specific "grace" is noted, which is defined as "a special virtue, gift, or help given to a person by God" (Webster's New World Dictionary).
One such grace is liberal or generous Christian giving. God has given us the example and the right formula for us to follow at all times: "He has dispersed abroad, He has given to the poor; His righteousness endures forever" (2 Corinthians 9:9).
This statement summarizes God's way of giving. He disperses abroad and gives to the poor. When God gives, it is done liberally.
Christians are to give
Liberal giving is listed as a gift of God's Holy Spirit, involving the grace that has been given to each of us: "Having then gifts differing according to the grace that is given to us, let us use them: … he who gives, with liberality" (Romans 12:6-8).
According to Unger's Bible Dictionary, "liberality" involves "a generous disposition of mind, resulting in large giving" (p. 660). That sounds just like God, doesn't it? The state of mind of benevolence and generous giving is a description of the graciousness of God and Christ.
Giving with liberality, then, is an aspect of God's nature and grace. The grace of liberal giving also flows out from His sons and daughters, who have His Spirit and have become partakers of His grace. Followers of Christ are commanded to abound in grace, which includes liberal Christian giving.
Example of liberal Christian giving
During a famine in Palestine, the poor churches of Macedonia were commended for their liberal giving to those members who were affected: "Moreover, brethren, we make known to you the grace of God bestowed on the churches of Macedonia: that in a great trial of affliction the abundance of their joy and their deep poverty abounded in the riches of their liberality" (2 Corinthians 8:1-2).
These Christians gave their lives to God first and then gave generously to those in need: "And not only as we had hoped, but they first gave themselves to the Lord, and then to us by the will of God. So we urged Titus, that as he had begun, so he would also complete this grace in you as well" (2 Corinthians 8:5-6).
The apostle Paul wrote to those in Corinth that they needed to be encouraged to give as generously as those in Macedonia had done: "But as you abound in everything—in faith, in speech, in knowledge, in all diligence, and in your love for us—see that you abound in this grace also" (verse 7).
Paul refers to the grace of Jesus Christ: "For you know the grace of our Lord Jesus Christ, that though He was rich, yet for your sakes He became poor, that you through His poverty might become rich" (2 Corinthians 8:9).
Jesus Christ came to earth as a lowly servant and rejected any pursuit of personal wealth. Instead, He led a life of traveling and preaching and serving people. Through His life of serving others, He enriched their lives with faith and truth and healing. He was later seized and arrested as if He were a common criminal, and then even gave up His life for all of us. We, through His "poverty," have become (spiritually) rich.
The churches of Macedonia were of the same generous, giving attitude as their Savior, because they had become enriched by the Holy Spirit and God's grace. Paul describes them: "For I bear witness that according to their ability, yes, and beyond their ability, they were freely willing, imploring us with much urgency that we would receive the gift and the fellowship of the ministering to the saints" (2 Corinthians 8:3-4).
The members of these churches of Macedonia were making a personal sacrifice by sending a gift of personal aid to the poor saints, even though they were poor themselves. They were sending a generous gift according to what they were able, and even beyond that. So they were ministering to the needs of other poor saints out of a generous and noble heart and mind.
A giving attitude
We are to learn the Christian principle that Paul taught in Acts 20:35: "I have shown you in every way, by laboring like this, that you must support the weak. And remember the words of the Lord Jesus, that He said, 'It is more blessed to give than to receive.'"
God does want us to have a willing mind to give generously to others, but He does not expect His servants to give more than what they have (2 Corinthians 8:12). God desires us to give cheerfully, from the heart. "So let each one give as he purposes in his heart, not grudgingly or of necessity; for God loves a cheerful giver" (2 Corinthians 9:7).
In fact, God enriches us through His grace and provides us with what is necessary for all kinds of liberal Christian giving. "And God is able to make all grace abound toward you, that you, always having all sufficiency in all things, may have an abundance for every good work" (2 Corinthians 9:8).
As a result of what God provides for us to give, thanksgiving goes up to Him. "Now may He who supplies seed to the sower, and bread for food, supply and multiply the seed you have sown and increase the fruits of your righteousness, while you are enriched in everything for all liberality, which causes thanksgiving through us to God" (2 Corinthians 9:10-11).
God's intent is that grace, as it abounds and spreads to others, will bring much glory to Him. "For all things are for your sakes, that grace, having spread through the many, may cause thanksgiving to abound to the glory of God" (2 Corinthians 4:15).
Our responsibility
Solomon, a man of God-given wisdom, tells us to be liberal in our giving and multiply (as God does) the bread we give out, far and wide: "Cast your bread upon the waters, for you will find it after many days. Give a serving to seven, and also to eight, for you do not know what evil will be on the earth" (Ecclesiastes 11:1-2).
We should, as we are able, send bread out to the corners of the earth, where evil has caused much poverty and want.
Liberal Christian giving is like sowing good seed here and there and everywhere, with zeal and diligence. Solomon advises us: "In the morning sow your seed, and in the evening do not withhold your hand; for you do not know which will prosper, either this or that, or whether both alike will be good" (Ecclesiastes 11:6).
We are to give thanks to God for His indescribable gift of grace. And as we have seen, God's grace should also extend out from us to others. And the grace of liberality (generous giving) is a particular Christian grace that we should seek to abound in. It is just one of many aspects of the manifold grace of God.
"Therefore, as we have opportunity, let us do good to all, especially to those who are of the household of faith" (Galatians 6:10).
There are many opportunities for serving others and many avenues by which one may become involved. One such example is Foundation Outreach International, supported by the Church of God, a Worldwide Association.