God's gift of grace is so valuable that it is vital we never lose it, yet the Bible shows that it is possible to fall from grace! How can we avoid it?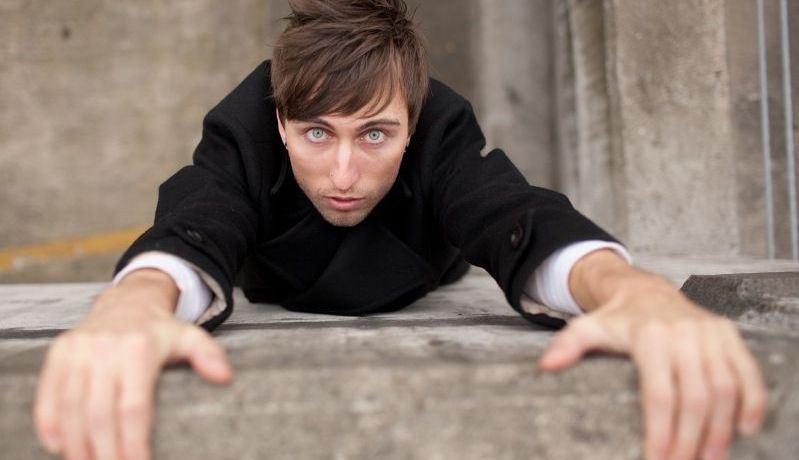 How can one who received God's gift of grace ever lose it? Many have heard the statement "once saved, always saved," but that teaching is not found in the Bible. The Bible reveals that one can fall from grace.
No one ever wants that to happen! So how can we avoid falling from grace and losing one of the greatest gifts God has generously given us?
What is grace?
Grace is the unmerited, loving favor and graciousness of our Creator. It is an important aspect of God's character and nature, abounding and overflowing outwardly in acts of mercy, compassion and liberal giving. The apostle Peter called God "the God of all grace" (1 Peter 5:10).
As a free gift, God bestows His grace upon us. How does He do that? We receive God's gift of grace through faith in Jesus Christ's sacrifice—His shed blood. Notice Romans 3:24: "Being justified freely by His grace through the redemption that is in Christ Jesus." If we did not receive that grace, we would die in our sins and never have an opportunity to live forever.
Grace cannot be earned. "But God, who is rich in mercy, because of His great love with which He loved us, even when we were dead in trespasses, made us alive together with Christ (by grace you have been saved). … For by grace you have been saved through faith, and that not of yourselves; it is the gift of God, not of works, lest anyone should boast" (Ephesians 2:4-5, 8-9).
Notice who receives God's grace: "God resists the proud, but gives grace to the humble" (James 4:6). "Therefore, having been justified by faith, we have peace with God through our Lord Jesus Christ, through whom also we have access by faith into this grace in which we stand, and rejoice in hope of the glory of God" (Romans 5:1-2).
Those who are humble, who turn from their sins and who have faith in the sacrifice of Jesus Christ have access to God's gift of grace. And no one wants to lose that blessing.Those who are humble, who turn from their sins and who have faith in the sacrifice of Jesus Christ have access to God's gift of grace. And no one wants to lose that blessing.
Beware of falling from grace
We are told to "pursue peace with all people, and holiness, without which no one will see the Lord: looking carefully lest anyone fall short of the grace of God; lest any root of bitterness springing up cause trouble, and by this many become defiled; lest there be any fornicator or profane person like Esau, who for one morsel of food sold his birthright" (Hebrews 12:14-16).
Once one receives God's grace and stands in His grace, future unrepentant actions by that individual could cause him or her to fall short of being under grace. For instance, if bitterness, which is actually a state of anger and hatred, is not repented of, one could become defiled by that wrong attitude or spirit and fall short of the grace of God. Likewise, we could be like Esau who sold out his future for the pleasures of the present. Therefore, we need to continue to pursue peace with all people and maintain holiness.
Another reason for falling from grace
The apostle Paul noted the following in Galatians 5:4: "You have become estranged from Christ, you who attempt to be justified by law; you have fallen from grace."
What was he referring to? Basically, the gentile Galatian Christians were being influenced by Jews who were wrongly teaching that they needed to be circumcised in the flesh. The context reveals this background: "Stand fast therefore in the liberty by which Christ has made us free, and do not be entangled again with a yoke of bondage. Indeed I, Paul, say to you that if you become circumcised, Christ will profit you nothing" (Galatians 5:1-2).
Some Jews believed that circumcision was necessary to be saved. The Church was divided over this teaching, and it was brought to a conclusion as recorded by Luke in Acts 15. Since God had given His Holy Spirit to the gentiles while they were uncircumcised, it was determined that salvation was not dependent upon circumcision.
So, Paul was saying that if some were focusing on circumcision to make themselves right with God instead of on Jesus Christ and His sacrifice, then they would be making the sacrifice of Christ meaningless. The conclusion of the matter: Do not reject what Christ did for us.
Paul summarizes this discussion in verses 6 and 13-14: "For in Christ Jesus neither circumcision nor uncircumcision avails anything, but faith working through love. … For you, brethren, have been called to liberty; only do not use liberty as an opportunity for the flesh, but through love serve one another. For all the law is fulfilled in one word, even in this: 'You shall love your neighbor as yourself.'"
A warning by Paul
Paul explained that anyone could fall from grace—even he himself could! He was the apostle to the gentiles and was mightily used by God, yet he realized the potential for losing the condition of grace given to him from God. He explained this using the analogy of an athlete competing for a prize.
"And everyone who competes for the prize is temperate in all things. Now they do it to obtain a perishable crown, but we for an imperishable crown. Therefore I run thus: not with uncertainty. Thus I fight: not as one who beats the air. But I discipline my body and bring it into subjection, lest, when I have preached to others, I myself should become disqualified" (1 Corinthians 9:25-27).
Paul realized that he had to continue staying close to God, being humble and being obedient to God: "For we are His workmanship, created in Christ Jesus for good works" (Ephesians 2:10). Having the grace of God is a wonderful gift, but if we neglect such a gift by turning away from God and His way of life, we would fall from it (see Hebrews 6:4-6).
But here is the encouraging thing to know: God wants us to continue in His grace, and He will help us to do that. Notice Philippians 1:6: "Being confident of this very thing, that He who has begun a good work in you will complete it until the day of Jesus Christ."
So, we can only fall from grace—from God's wonderful gift—if we ourselves allow it to happen. Therefore, we must remain steadfast in holiness. We must not forget that we are justified by Christ's blood. And we must make sure we do not become disqualified by our own undisciplined or disobedient actions.
God promises His grace, and we must not fall from it! To learn more about this vitally important subject, please see the other articles in this "Grace" section.