Overcoming Dangerous Emotions
Uncontrolled emotions are at the heart of many problems that can endanger us physically and spiritually. This post kicks off a series that can help us change.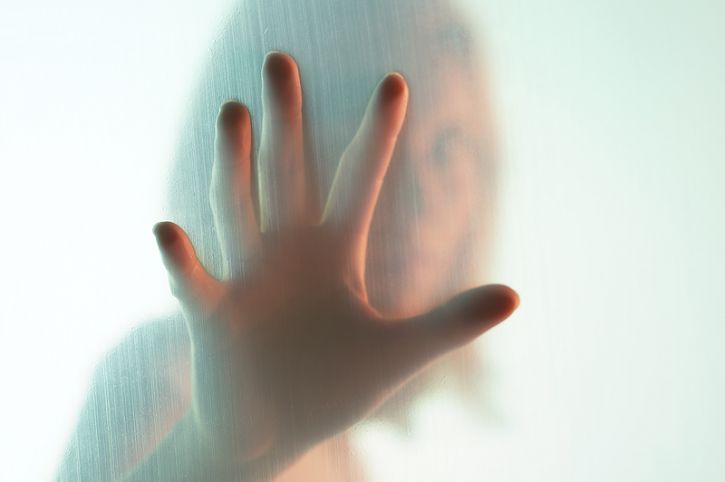 Do we sometimes feel as though our emotions are controlling us rather than us controlling our emotions? Letting our emotions run wild and unchecked will certainly lead nowhere good—and we know this. But sometimes it feels like we can do nothing about it.
This blog series will hopefully give some specific ideas of how we can take back control.
Examining our emotions
Emotions are inevitable because they are part of what we are as human beings. They are a response to a stimulus and our subsequent thinking about that cause.
Some people are known as "too emotional" or "wearing their feelings on their sleeves." How do we know if we actually fit one of these descriptions? People can't peer into our heads and see our brains processing thoughts and responding to them. They can, however, make observations about how we behave. Thankfully, we can too—for our good.
When we let emotions rule us, we also too often lose control over our thinking and our behavior. This, frankly, is dangerous to our spiritual health, especially if the erroneous thinking leading to these negative emotions is more believable and real to us than God's truth!
Emotional self-assessment
Do any of these descriptions apply to us?
My anxiety about my job/situation/everything keeps me from enjoying life.
My anger keeps me from building—and maybe even destroys—relationships in my life.
My self-degradation keeps me from accomplishing meaningful goals in my life.
My jealousy keeps me from enjoying what I have in my life.
My depression keeps me from feeling joy or happiness in my life.
My pride keeps me from relating well to others in my life. (This one may be hard to see!)
Commit to change
If any of these descriptions apply, we can be sure that they will persist until we finally make a firm decision in our minds: "This is not the way I want to be or think, and I'm going to do everything possible to have Christ's mind in me."
The first step is to get on our knees and pray to God (a Being who knows how to give good gifts to His children) for assistance. Asking in prayer is an action Jesus Christ strongly encouraged His followers to do (Matthew 7:7-11).
The next step is to let someone else know about your struggle and get help. This can be a minister, a counselor or a therapist, or any caring person who can be depended on to provide support and assistance when needed.
Scientific research indicates that several of these emotional problems may be related to chemical imbalances in the brain, and therefore serious consideration must be taken regarding mental health counselors and therapists. Even though many ministers are specially trained to provide counseling in these situations, they may still suggest that a clinical professional be seen.
We can seek counselors who try to model their practices after biblical guidelines to help us make informed decisions about issues such as the possibility of using medication, analyzing our reasoning and other considerations. Most professionals agree that only using a medication or single treatment has not proven to be the best practice. An overall change in thinking is needed, no matter what route is taken.
The purpose of this series
This series is not meant to be the end-all resource for overcoming dangerous emotions. It should not be seen as a complete treatment for overwhelming emotions, and it should not be used to take the place of seeking professional help or help from others. The purpose of the series is to provide the basic biblical thinking that can be the central part of a Christian's fight to prevent our emotions from controlling us.
The Bible is thoroughly equipped to help us examine our innermost thinking: "For the word of God is living and powerful, and sharper than any two-edged sword, piercing even to the division of soul and spirit, and of joints and marrow, and is a discerner of the thoughts and intents of the heart" (Hebrews 4:12).
This series will individually discuss five of the most common emotions that people describe as hindering or keeping them from doing something in their lives (anxiety, anger, self-degradation, jealousy and depression), as well as one that people may not even recognize as negatively affecting their lives (pride).
A description of how each uncontrolled emotion is spiritually dangerous to Christians will precede three sections that provide biblically based help. These steps are also in keeping with some of the basic tenets of traditional cognitive-behavioral therapy. The three steps are:
Identify the cause of the thinking.
Analyze and compare the thinking to reality (God's truth).
Then substitute the erroneous thinking with rational and balanced thoughts.
Finally, each article will end with a few ideas of how to stop the overwhelming power of the emotion if it does get past that thinking stage (which too often it does).
The series will conclude with a description of what to expect during the first month of fundamentally changing our thinking and controlling our emotions.
Let's begin as soon as possible, because, for many of us, we know it has gone on long enough. We are ready for change!
This is the first in an eight part series on Overcoming Dangerous Emotions. For part 2 in this series, see "Dealing with Anxiety."
Along with this blog post series, read more about transforming your life to God's way in our "Change" section.


Topics Covered: Christian Living, Christian Growth, Overcoming