Good works are by definition good, yet some people disparage those who believe good works are necessary. Why? Because of divergent understandings of what works are for and how we should do them. What does the Bible really tell us about good works?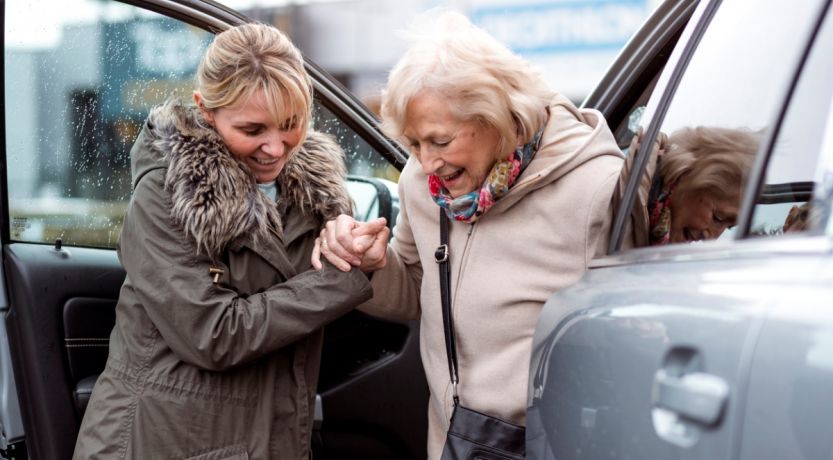 Religious people think about good works in a variety of ways.
Some religious people decry anyone who believes in the necessity of doing good works as trying to "earn" his or her salvation.
Does the Bible support this broad-brush view? No doubt there are people who, as Billy Graham warned near the end of his life, have the "easy believism" mind-set "that if people believe in God and do good works, they are going to Heaven."
But perhaps even more people seem to want to do just enough good works to outweigh the bad.
No need for good works? Good works earn salvation? You need just enough good works to outweigh bad works?
The Bible does not support any of these ideas.
First, what does "works" mean?
The word works just means things we do, our actions. The Greek words translated "works" are general-purpose words that can mean our employment, our deeds, our actions or anything we do.
For example, "good works" in Matthew 5:16 is from érga kalá, which means "good deeds," and in Ephesians 2:10 is from érga agathá, which means "well-doing, virtue, piety" (Spiros Zodhiates, The Complete Word Study Dictionary, New Testament).
Works is not some esoteric religious concept. We are always doing works—some good, some bad, some indifferent.
What works don't do
Good works are good for many things. But there are some things they can't do, and this has led to "works" unfairly being treated as a bad word.
Our works cannot justify us.
The good things we do cannot make up for the bad things we do. You could do a hundred, a thousand, a million good works, and they can't pay for a single sin you have committed.
The way God designed the universe, good works are meant to be natural. They should flow from each created being easily and freely. They are our duty to do (Luke 17:10), our "reasonable service" (Romans 12:1).
But Satan distorted the fabric of the universe with his rebellion. He has turned this world into a house of mirrors where what is good can seem too hard, and what is wrong can seem so right.
In this world, "all have sinned" and earned the penalty of eternal death (Romans 3:23; 6:23). Sin is so horrible, so perverse, so evil, only death can pay for it.
So Jesus Christ in deep love offered to pay that terrible penalty for us!
No, we can't do any works to wipe out our sins, but once Jesus' blood covers our sins, we should do as Jesus said: "Go and sin no more" (John 8:11).No, we can't do any works to wipe out our sins, but once Jesus' blood covers our sins, we should do as Jesus said: "Go and sin no more" (John 8:11). We should be wholeheartedly committed to not sinning any longer. We must see sin as God sees it and flee from it.
And we must see good works as God sees them and strive to always do them. Our loving response to God's gracious and awesome sacrifice should be to become "imitators of God as dear children" (Ephesians 5:1).
How not to do good works
Notice what the apostle Paul said about the right motive for our actions in the Love Chapter. "And though I bestow all my goods to feed the poor, and though I give my body to be burned, but have not love, it profits me nothing" (1 Corinthians 13:3).
Jesus warned His disciples to avoid self-aggrandizing displays of good works that are not pleasing to God. "When you do a charitable deed, do not sound a trumpet before you as the hypocrites do in the synagogues and in the streets, that they may have glory from men. Assuredly, I say to you, they have their reward" (Matthew 6:2).
The good deeds God appreciates are the ones motivated by outgoing concern for others. They are not done to get the praise of others or because of the pride of the giver.
Selfishly motived good works help to give good works a bad name they do not deserve.
Bible verses about good works
Jesus set the example by doing good works Himself (John 10:32; Acts 10:38). And He tells us to do them as well. Notice the reason:
"Let your light so shine before men, that they may see your good works and glorify your Father in heaven" (Matthew 5:16).
Peter made a similar point about how our good works are not for our glory, but God's.
"Having your conduct honorable among the Gentiles, that when they speak against you as evildoers, they may, by your good works which they observe, glorify God in the day of visitation" (1 Peter 2:12).
Jesus also said in John 15:8, "By this My Father is glorified, that you bear much fruit; so you will be My disciples."
Paul had a lot to say about good works:
"Who gave Himself for us, that He might redeem us from every lawless deed and purify for Himself His own special people, zealous for good works" (Titus 2:14, emphasis added throughout).
"This is a faithful saying, and these things I want you to affirm constantly, that those who have believed in God should be careful to maintain good works. These things are good and profitable to men" (Titus 3:8).
"And let our people also learn to maintain good works, to meet urgent needs, that they may not be unfruitful" (Titus 3:14).
Paul told Timothy that the teachings of the Bible are "profitable for doctrine, for reproof, for correction, for instruction in righteousness, that the man of God may be complete, thoroughly equipped for every good work" (2 Timothy 3:16-17).
God does pay attention to our works. The Bible says what we do will be judged (2 Corinthians 5:10; Matthew 25:34-40). And we can be encouraged that God will not forget "your work and labor of love … in that you have ministered to the saints" (Hebrews 6:10).
So, what are good works?
Good works are simply actions that are good.
God is the creator and definer of good. It is good to do everything He says is good. For example, the Bible tells us that God's law is good and is given for our good:
"Therefore the law is holy, and the commandment holy and just and good" (Romans 7:12).
"Keep the commandments of the LORD and His statutes which I command you today for your good" (Deuteronomy 10:13).
God is the creator and definer of good. It is good to do everything He says is good. For example, the Bible tells us that God's law is good and is given for our good.Some examples the Bible gives of good works include keeping the commandments and giving to the poor (Matthew 19:16-21); giving alms secretly (Matthew 6:3-4); and even just giving someone a cup of cold water (Matthew 10:42).
More biblical examples of good works
In Matthew 25:34-36 Jesus gives several specific examples in His parable of the sheep and goats:
"Then the King will say to those on His right hand, 'Come, you blessed of My Father, inherit the kingdom prepared for you from the foundation of the world: for I was hungry and you gave Me food; I was thirsty and you gave Me drink; I was a stranger and you took Me in; I was naked and you clothed Me; I was sick and you visited Me; I was in prison and you came to Me.'"
The book of Acts celebrates the good works of a woman who died in the early years of the Church.
"At Joppa there was a certain disciple named Tabitha, which is translated Dorcas. This woman was full of good works and charitable deeds which she did. … And all the widows stood by him weeping, showing the tunics and garments which Dorcas had made while she was with them" (Acts 9:36, 39).
Paul explained that Christians should not only stop doing bad things, but should do the opposite. In Ephesians 4:28 he wrote, "Let him who stole steal no longer, but rather let him labor, working with his hands what is good, that he may have something to give him who has need."
Before we are converted, our "old man" does the works of the flesh, but our "new man" should do good works, reflecting the fruit of the Spirit. Everything that we do that is good can be called a good work, so studying and applying passages like Galatians 5:22-23 and Colossians 3:12-14 can help us grow in good works.
James even defined right religion in terms of good works.
"Pure and undefiled religion before God and the Father is this: to visit orphans and widows in their trouble, and to keep oneself unspotted from the world" (James 1:27).
James 2:16 demonstrates the importance of filling people's physical needs, such as for clothing and food. Good works are the evidence of living faith, as James pointed out (James 2:14-26; see "How to Grow in Faith," which includes a section that discusses good works).
Confusion about "works of the law"
But what about some of the things the apostle Paul said about works? Did he have a different view, a negative view of works?
No.
"James is in harmony with Paul, who also repeatedly declared the necessity for works, i.e. for behaviour appropriate to the new life in Christ following our entry into it by faith alone (Eph. 2:8-10; 1 Cor. 6:9-11; Gal. 5:16-26, etc.). The works rejected by Paul are those which men claim as earning God's favour and securing their discharge from the guilt of sin (Rom. 4:1-5; Eph. 2:8-9; Tit. 3:5)" (New Bible Dictionary, "works").
Our article on "Galatians" explains Paul's use of the term "works of the law":
"Works of the law. Paul coined this phrase to indicate more than simply keeping the law, but trying to keep the law as a substitute for faith in the blood of Jesus Christ. Related phrases are 'the curse of the law' (Galatians 3:13) and 'under the law' (4:4-5). Since we have all sinned (Romans 3:23), those who function apart from faith in Christ are under the death penalty of the law, despite the keeping of laws or acts of love."
Nothing we can do—circumcision, charity, service—can "earn" us salvation. But once we are forgiven, Paul's support of good works is as strong as anyone's in the Bible.Paul's comments about "the works of the law" were meant to show that we can't be justified—that we can't have our past sins forgiven—by anything we might do. Only the death of our Savior can wipe clean our past sins. It is only through God's grace and mercy that we can be forgiven. Nothing we can do—circumcision, charity, service—can "earn" us salvation.
But once we are forgiven, Paul's support of good works is as strong as anyone's in the Bible.
A key passage that shows what good works can't do and what they must do is in Ephesians 2:8-10. Let's examine it in more detail.
"By grace you have been saved"
Paul wrote, "For by grace you have been saved through faith, and that not of yourselves; it is the gift of God" (verse 8).
God's gift of forgiveness comes completely from His love and mercy; we can't earn it and don't deserve it in any way.
The meaning of the Greek word translated "grace" emphasizes this. Charis means "a favor done without expectation of return; the absolutely free expression of the loving kindness of God to men finding its only motive in the bounty and benevolence of the Giver; unearned and unmerited favor" (Spiros Zodhiates, The Complete Word Study Dictionary, New Testament).
Not of works
Paul continued, "Not of works, lest anyone should boast" (verse 9).
If God saved us because we had done something good for Him, we might have reason to boast.
But the truth is diametrically opposite. We didn't do anything good for God—we caused the death of His Son! He loved us "while we were still sinners" (Romans 5:8)—still rebelling against Him, doing things He hates and finds disgusting.
He saved us in spite of all that.
Created in Christ Jesus for good works
In Ephesians 2:10 Paul explains God's purpose for creating us, which helps us see how we should respond to His gracious gift. "For we are His workmanship [Greek poiema], created in Christ Jesus for good works, which God prepared beforehand that we should walk in them."
Poiema "indicates a handiwork, a masterpiece" (NKJV Study Bible, Word Focus "workmanship").
"We are God's 'workmanship'—his work of art, his new creation. … Here is a further reason why Christians have nothing left to boast about. Even the good they now do has its source in God, who made it possible" (Zondervan NIV Bible Commentary, Vol. 2, note on Ephesians 2:10).
Good works are what we were made for. They are the only reasonable response to a loving God. He always does good works, and we should imitate Him.
We should study what He calls good and do those things.
For further study of what God expects
Here are some additional articles that describe what God wants for us to do now: