The epistle of 1 John was written as a warning against heretical teachers corrupting true Christianity. Are these counterfeit teachings still extant today?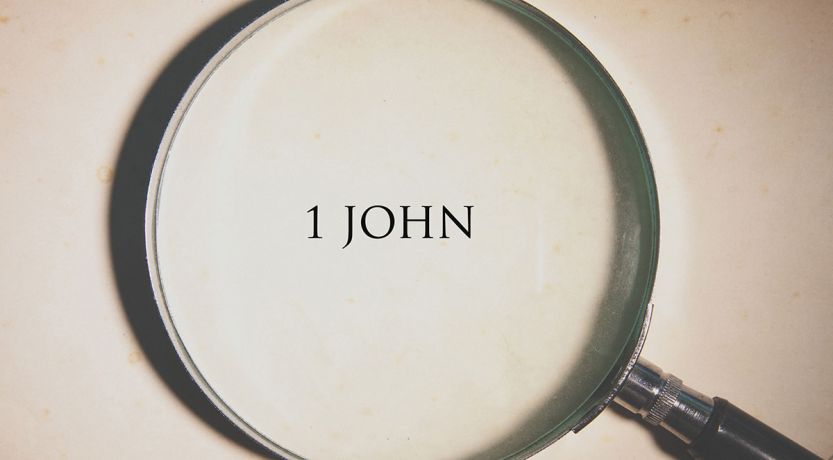 The epistle (letter) of 1 John is one of the seven books many call the General or Catholic Epistles.
Despite the fact that there is no direct internal evidence that the apostle John wrote the three epistles called 1, 2 and 3 John, the conclusion of most church historians from the second century onwards is that the author was the apostle John.
"The writer of the letter speaks with authority, as an apostle would (1 Jn. 1:2; 2:1; 4:6, 14). He claims to have first-hand knowledge of the facts that underlie the GOSPEL message (1:1-3; 4:14)" (J.D. Douglas and Merrill Tenney, Zondervan Illustrated Bible Dictionary, p. 753).
The writer was an eyewitness and close companion of Jesus Christ. He refers to Christ as the One "which we have heard, which we have seen with our eyes, which we have looked upon, and our hands have handled, concerning the Word of life" (1 John 1:1).
Evidently, John wrote the three epistles around A.D. 80-90 while living in Ephesus, and he was likely the only original apostle still alive at that time.
Major themes of 1 John
John places a great deal of emphasis on the reality of Jesus Christ—His incarnation and His role as the Messiah. The Son of God came as a human being, lived a human life and died while human.
John shows that more important than what we say or know is whether we walk in the truth and obey God's commandments.
John exposes the false teachers and strengthens the faith of true believers.
John stresses the importance of Christian fellowship and love for the brethren.
Purpose of 1 John
John's writings were intended to reassure and comfort Church members who were contending with dishonorable individuals intent on shaking the faith of the members through false and heretical teachings.
There is sufficient internal evidence to suggest that certain people from within the Church, likely former members, were expounding heresies contrary to authentic and foundational doctrines. These heretics had defected from the true faith and were attempting to draw away members from the Church: "They went out from us, but they were not of us; for if they had been of us, they would have continued with us; but they went out that they might be made manifest, that none of them were of us" (2:19). These false teachers were former members endeavoring to deceive and lead the Church community astray (2:26; 3:7).
Zondervan Illustrated Bible Dictionary states: "The purpose of the author is to warn the readers against false teachers who are trying to mislead them, and to exhort them to hold fast to the Christian faith they have received."
What was the heresy?
Here's one description of the false doctrines John was addressing:
"John's letter was written to counter some early form of 'Gnosticism' being propounded by men who were once church members but had now withdrawn from the group. They liked to think of themselves as intellectuals—possessing a superior knowledge of God. They made a complete distinction between the spiritual (which was pure) and the material (which was evil). In practice this often led to immorality—because nothing the body did could tarnish the purity of the spirit. It also led to a denial of Christ's human nature—which was either 'make-believe' or only temporary. The Christ—being spirit—could not have died" (David and Pat Alexander, The Lion Handbook to the Bible, emphasis added throughout).
Main teachings of gnosticism
The central ideas John was counteracting were entrenched in Greek philosophy. These false teachings included the following:
The fundamental concept was that spirit is good and matter essentially evil, and therefore the human spirit is good but trapped in an evil body.
As a result, the perfect Spirit of God could not dwell in the physical, human body of Christ. This false perception led to the belief that the Son of God could not have come to earth as a physical man to die for the sins of humanity. This belief was a denial that Jesus is the Christ, and John labels this denial as a lie (1 John 2:22).
A branch of gnosticism was called docetism, from the Greek verb dokein (to seem), and it claimed that Jesus only seemed to have a physical body. "Docetists taught that Jesus only seemed to have a body. They insisted that he was a purely spiritual being who had nothing but the appearance of having a body. … The simplest form of Docetism is the complete denial that Jesus ever had a physical body" (William Barclay, The Daily Study Bible Series: The Letters of John and Jude). This, of course, is a denial of a foundation of the Christian faith.
Gnostics considered themselves superior to other humans, believing that they had reached a state of spiritual perfection, incapable of sinning. John counteracted this belief by stating: "If we say that we have no sin, we deceive ourselves, and the truth is not in us. … If we say that we have not sinned, we make Him a liar, and His word is not in us" (1 John 1:8, 10).
John counteracts the unbiblical theory of gnosticism by emphasizing that God expects His children to demonstrate love toward others."This produced an inevitable result. It divided men into two classes—those who were capable of a really spiritual life and those who were not. The result was clear. The Gnostics produced a spiritual aristocracy who looked with contempt and even hatred on lesser men … earthbound creatures who could never know what religion was" (Barclay).
Brotherly concern and love
John again counteracts this unbiblical theory by emphasizing that God expects His children to demonstrate love toward others.
"He who says he is in the light, and hates his brother, is in darkness until now. … But he who hates his brother is in darkness and walks in darkness, and does not know where he is going, because the darkness has blinded his eyes" (2:9, 11).
"We know that we have passed from death to life, because we love the brethren. He who does not love his brother abides in death. Whoever hates his brother is a murderer" (3:14-15).
"If someone says, 'I love God,' and hates his brother, he is a liar. … And this commandment we have from Him: that he who loves God must love his brother also" (4:20-21).
John states clearly: If we say we love God but hate our brother, we are living a lie.
Certain gnostics lived an ascetic existence, while others contended that since the body was evil, it made no difference what extreme physical excesses and debauchery they engaged in.
At no time did Jesus advocate such a lifestyle. John emphasizes that Christ is our example and "He who says he abides in Him ought himself also to walk just as He walked" (2:6).
Outline of 1 John
1 John 1:1-6: The joy that arises from fellowship with God the Father and Jesus Christ and with one another.
1 John 1:7-10 through 2:1-2: Confession of sins and forgiveness through Christ's sacrifice.
1 John 2:3-8: Our love for God is demonstrated by keeping His commandments; coming to "know" God is to obey Him.
1 John 2:9-14: Brotherly love; spiritual growth stages in a Christian's life: "little children," "young men" and "fathers."
1 John 2:15-17: Love of the world (society) is opposed to love of the Father.
1 John 2:18-29: Warnings against the spirit of antichrist and false, deceptive teachers.
1 John 3:1-10: The children of God understand that "sin is lawlessness," and that "he who practices righteousness is righteous, just as He is righteous" (verses 4, 7). "Whosoever does not practice righteousness is not of God" (verse 10).
1 John 3:11-18: "We have passed from death to life, because we love the brethren" (verse 14): belief and proper conduct go together.
1 John 3:19-24: Obedience to God's commandments leads to personal confidence and assurance for the future.
1 John 4:1-6: A further warning against false prophets and how to detect them.
1 John 4:7-10: Defining the "love of God" and how He demonstrates that love in His people.
1 John 4:11-21 through 5:1-3: How to show the love of God in personal conduct.
1 John 5:4-13: Overcoming sins and facing trials and tests through faith: the promise of eternal life to those who overcome.
1 John 5:14-17: Confidence that God hears our prayers.
1 John 5:18-20: Overcoming sin and the wicked one by knowing the true God.
1 John 5:21: One final warning: Guard against idolatry.
Antichrist
What do 1 John and the rest of the Bible teach about this mysterious name?
John is the only New Testament writer who uses the term antichrist. The word can have two meanings. The Greek preposition anti- can mean either "against" or "in the place of." The Bible usage of antichrist means "against or in place of Christ."
By reviewing the scriptures where the word is used, we can reach certain conclusions:
John, writing toward the end of the first century, stated that "even now many antichrists have come" (2:18). So at the time John was alive, antichrist—many of them—were already in existence.
"He is antichrist who denies the Father and the Son" (2:22). How does anyone deny Christ? The apostle Paul wrote to Titus: "They profess to know God, but in works they deny Him" (Titus 1:16). Paul was referring to individuals who outwardly claimed to be Christians, but whose lives and works are lawless—a prevailing spirit of lawlessness (1 John 3:4, 8).
"The spirit of the Antichrist … now already in the world" (4:3).
While the term antichrist clearly refers to a religious or political leader to appear at the end-time (2:18), it also refers to a system of religious falsehood and deception that has permeated Christianity down through the ages. This false system appears to reflect Christ, but in effect opposes Him.
For further details and information, read the Life, Hope & Truth article "Antichrist."
Read and meditate on these scriptures
Do not love the world and the things in the world (society); it is in the process of passing away (2:15-17).
We can deceive ourselves by merely professing we are Christian. What is lacking is living according to God's laws and commandments (1:6-10). "He who says 'I know Him,' and does not keep His commandments, is a liar, and the truth is not in him. … He who says he abides in Him ought himself also to walk just as He walked" (2:4-6).
Be on guard against religious deception (2:18-23).
The Christian's duty is to love God and His people (3:4-15, 23).
We should seek truth and reject error in our lives (4:1-6).
Love is the ingredient that binds true believers (4:20-21).
A biblical test to determine if we love God: "For this is the love of God, that we keep His commandments. And His commandments are not burdensome" (5:3).
Confidence that God hears our prayer (5:14-15).
"The whole world lies under the sway of the wicked one" (5:19), but "the Son of God has come and has given us an understanding" (5:20) of how we may overcome the "wicked one" and gain eternal life.
Final thoughts
In 1 John 4 the apostle encourages and exhorts God's children to distinguish between truth and error and not to be misled by false teachers. They are to walk in truth and not in darkness. Each person needs to prove what the truth of God is so "that you may know that you have eternal life" (5:13).
This website is dedicated to helping readers arrive at a greater understanding of God's Word, leading to an abundant life now and a confident hope for the future. A good starting place is the Life, Hope & Truth section "The Practical and Priceless Benefits of Bible Study."
For further study, read the articles in the section "General Epistles."
For a quick link to all the other books of the Bible, see "Books of the Bible" on the Learning Center.