Paul's letter to the Colossians reveals his concern for them and provides timeless encouragement to Christians to beware of philosophical ideas of men.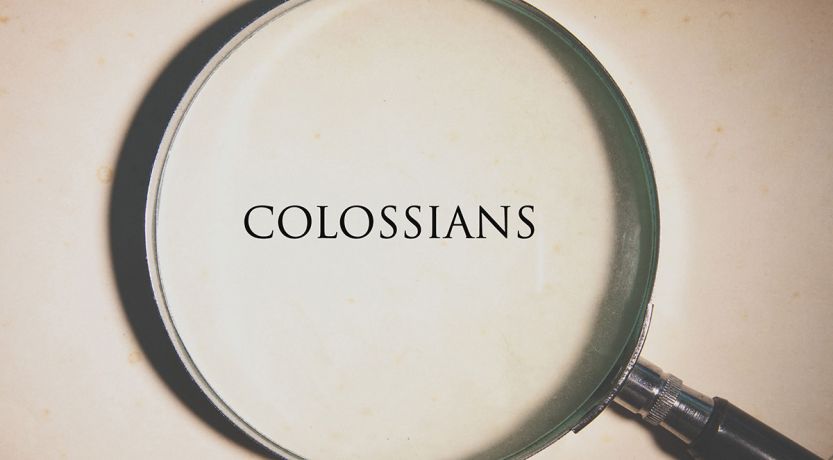 Paul's letter to the members of the Church of God at Colosse—located in the modern nation of Turkey—was one of his four Prison Epistles. The others were Ephesians, Philippians and Philemon. The book of Colossians was likely written around A.D. 62 while Paul was in prison in Rome and delivered to its audience by Tychicus and Onesimus (Colossians 4:3, 7-9, 18).
It seems that Paul did not start the congregation in this city. The members had learned of God's truth from Epaphras, who was "a faithful minister of Christ" (1:6-7).
The Bible does not tell us how Epaphras was called by God. Perhaps he was one of those who had heard and responded to Paul's preaching years before when Paul was in Ephesus—for Paul's three-year ministry there had been especially effective, reaching "all who dwelt in Asia" (Acts 19:1-10; 20:31).
Members of the congregation
The book of Colossians names three people who resided at Colosse: Epaphras, who had established the congregation but who was now with Paul (Colossians 4:12); Archippus, a minister now serving the brethren (4:17); and Onesimus, a runaway slave who had become a Christian and was specifically identified by Paul as "one of you" (4:9).
Archippus and Onesimus are also mentioned in the book of Philemon (Philemon 1:2, 10). Through these references, we learn that Philemon was also a member at Colosse and that the congregation met in his home.
This situation of a runaway slave (Onesimus) who had since become a Christian and who was now returning to his Christian owner (Philemon) was a delicate one. Rather than address it in the book of Colossians, Paul wrote a separate letter to Philemon. See the article "Philemon" for an explanation of Paul's masterful letter of tact and diplomacy addressing this situation.
The members in Colosse had brethren in two nearby cities: Laodicea and Hierapolis (Colossians 4:13). In the book of Colossians Paul instructs the brethren there to have his letter read to the church of the Laodiceans and that they (the Colossians) read the letter Paul wrote to the Laodiceans (4:16). The letter to the Laodiceans has been lost. We do not have it today.
Ruins of Laodicea and Hierapolis have been excavated and are open to tourists today. Unfortunately, the area where the town of Colosse existed has been identified but not yet excavated.
Purpose of the letter
Paul begins his letter by telling the Colossians that he had heard of their "faith in Christ Jesus" from Epaphras. He praises them for "bringing forth [spiritual] fruit" (1:3-8) and then reminds them that their spiritual foundation is Christ. Paul warns them to "beware lest anyone cheat you through philosophy and empty deceit, according to the tradition of men, according to the basic principles of the world, and not according to Christ" (2:8).
In this letter Paul doesn't specifically rebuke the members at Colosse for having accepted false teaching, but he definitely had some things he felt the members needed to beware of. And since Paul wanted this letter shared with the members in Laodicea, the things Paul was concerned about had the potential to affect others in addition to the members in Colosse.
Key concepts Paul warns the brethren about include false but persuasive words, philosophy and empty deceit, the tradition of men, basic principles of the world, worship of angels, asceticism and the commandments and doctrines of men (2:4, 8, 18, 20-22).
Key concepts Paul warns the brethren about include false but persuasive words, philosophy and empty deceit, the tradition of men, basic principles of the world, worship of angels, asceticism and the commandments and doctrines of men.When we compare these issues and some of the additional wording used by Paul in this letter, it becomes clear that he was warning the brethren to beware of ideas associated with gnosticism—a heretical movement that was pervasive during the first three centuries of the Christian era.
Although gnosticism would not fully blossom until the second century, its multidirectional and mistaken ideas—both hedonistic and ascetic—were already developing at the time the book of Colossians was written.
Defining gnosticism
Gnosticism takes its name from the Greek word gnosis, meaning "knowledge, especially of spiritual truth" (Vine's Expository Dictionary of New Testament Words, "Know, Known, Knowledge, Unknown").
"Many of the so-called gnostic groups are characterized by a mythology that distinguishes between an inferior creator of the world (a demiurge) and a more transcendent god or order of being. Another frequently encountered theme is that there is a special class or race of humans that is descended from the transcendent realm and is destined to achieve salvation and to return to its spiritual origins. Salvation is understood as a revelation that reawakens knowledge (gnosis) of the race's divine identity; in contrast, the traditional Christian emphasis is on redemption through the death and resurrection of Jesus Christ" (Encyclopaedia Britannica, "Gnosticism").
In essence, the mistaken gnostic teaching was that people—including Christians—needed additional knowledge that could be obtained through writings other than the Bible or through divine entities named Wisdom and Perfect Knowledge (ibid.).
Gnostics believed in dualism—which held that each person had a spark of good trapped in an evil body. Some used this misguided belief to wrongly conclude that corrupt behavior didn't matter because it was simply the work of the evil body.
Others mistakenly taught that an ascetic lifestyle of solemnity and deprivation of certain foods was the means for spiritual enlightenment. This practice is not to be confused with fasting as taught in the Bible, which is done for a short period of time to draw closer to God.
The ascetics not only prohibited certain foods, they prohibited anything that brought pleasure. One of their goals was never to get too pleased or too disturbed, but to maintain a basically flat emotional state.
Countering gnostic ideas
Throughout his letter to the Colossians, Paul contrasted many of the beliefs of gnosticism with the calling of God the members had received.
Consider the Greek word gnosis, meaning knowledge and the basis for gnosticism's name and its focus on wisdom.
In the beginning of his letter to the Colossians, Paul writes: "For this reason we also, since the day we heard it, do not cease to pray for you, and to ask that you may be filled with the knowledge of His will in all wisdom and spiritual understanding; that you may walk worthy of the Lord, fully pleasing Him, being fruitful in every good work and increasing in the knowledge of God" (1:9-10, emphasis added throughout).
The Greek word translated "knowledge" in this passage is epignosis, which indicates "exact or full knowledge, discernment, recognition," a "fuller" knowledge than gnosis (Vine's Expository Dictionary of New Testament Words, "Know, Known, Knowledge, Unknown"). Here Paul is telling the brethren that their calling in Christ includes greater and more complete knowledge and wisdom than that offered by the human philosophy that would become gnosticism.
Emphasizing this point, Paul uses this word epignosis two more times in his letter (2:2; 3:10). He also states that "all the treasures of wisdom and knowledge [gnosis]" are hidden in God the Father and Christ (2:3).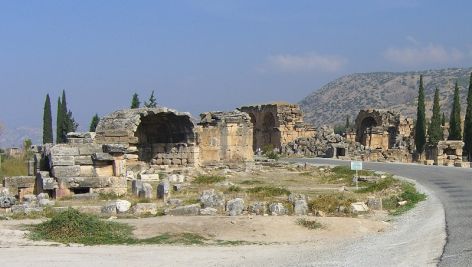 The gnostic concept that people are incomplete in the sense that they need additional knowledge beyond that offered by Christianity is also countered by Paul when he tells the Colossians, "You are complete in Him [Christ]" (2:10). Paul uses this word again in the close of his letter when he writes that Epaphras was praying for them that they would "stand perfect and complete in all the will of God" (4:12).
Along similar lines, Paul uses "fullness" several times in the book of Colossians (and the book of Ephesians) in reference to the Godhead (1:19; 2:9; Ephesians 1:23; 3:19). This usage seems to counter the mistaken gnostic idea that members of God's Church were lacking a fullness of the knowledge of God.
The reason Christians can "stand perfect and complete" in God is because our "trespasses" against God's law, documented in "the handwriting of requirements that was against us," can be forgiven by Christ's death (2:13-14; compare Romans 5:10). For further study of this passage, see "What Was Nailed to the Cross in Colossians 2:14?"
As previously noted, gnosticism had both hedonistic and ascetic adherents. The latter group had strict regulations, such as "do not touch, do not taste, do not handle" (Colossians 2:21), and did not approve of the Colossians' joyous observances of God's festivals. Paul told them not to let others outside God's Church judge them regarding the way they observed God's holy days (2:16-17). For additional explanation of the meaning of this passage, see our article on Colossians 2:16-17.
To counter the hedonist branch of gnosticism that said it didn't matter what the evil body did, Paul gave guidelines on proper Christian conduct. For example, Paul admonished the members to "put off all these: anger, wrath, malice, blasphemy, filthy language" and instead to "put on tender mercies, kindness, humility, meekness, longsuffering" (3:8, 12). He also instructed wives to submit to their husbands, husbands to love their wives, and children to obey their parents (3:18-20).
In short, Paul's message to the Colossians was to remind them of their foundation in Christ, that they were complete in Him, that they shouldn't be influenced by the philosophical ideas of men, that joyous observance of God's festivals was appropriate, and that they needed to conduct themselves in a godly manner.
These are timeless principles that apply to Christians of all ages.
Outline
Here is a way the book of Colossians can be outlined:
Chapter 1: Introduction, Christ is our foundation.
Chapter 2: The mystery of Christ vs. the philosophy of men.
Chapter 3: The new man, appropriate Christian conduct.
Chapter 4: Christian conduct continued, final greetings and exhortation.
For more background on Paul and his letters, see "Epistles of Paul."
For a quick link to all the other books of the Bible, see "Books of the Bible" on the Learning Center.