Not the Author of Confusion
1 Corinthians 14:33
For God is not the author of confusion but of peace, as in all the churches of the saints.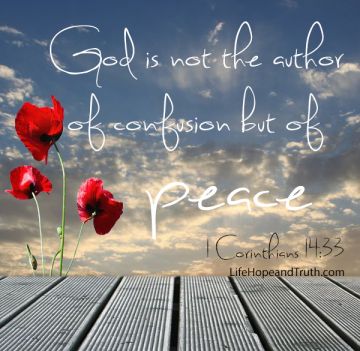 In 1 Corinthians 14 the apostle Paul addressed rules for the Church designed to contribute to peace and unity. He gave instruction to those who were apparently misusing the gift of tongues and discussed how to have an orderly and profitable church service.
Here in verse 33, Paul explained that such rules are in keeping with God's way of thinking. God created an orderly and peaceful universe—He is not the author of confusion.
For more about the Church, see our section on "The Church: The Body of Christ."
Tomorrow on the Daily Bible Verse Blog: "Decently and in Order."