Let the Little Children Come
Matthew 19:14
But Jesus said, "Let the little children come to Me, and do not forbid them; for of such is the kingdom of heaven."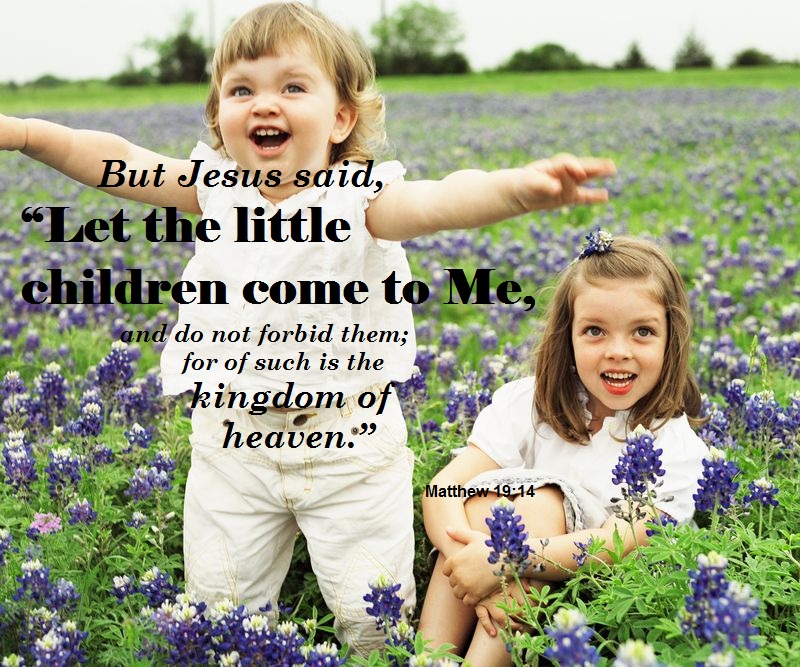 Jesus Christ and His disciples were very busy with very important things: healing the sick, casting out demons and preaching the good news about the Kingdom of God. Sometimes they didn't have time to eat or rest.
So when some parents brought little children to ask Christ to pray for them, the disciples told them to not waste their Master's time. He had too much to do already, and blessing little children didn't seem to be an urgent priority to the disciples.
But Jesus heard the disciples and corrected them. Mark adds that He was "greatly displeased" with the disciples' attitude (Mark 10:14). The children were important to Him, and the children could teach His disciples a lesson as well. The Kingdom of God will be made of those who are teachable, trusting, honest and have a childlike humility.
For more about what God is looking for in His children in the Kingdom of God, see the article "Children of God."
Tomorrow on the Daily Bible Verse Blog: "Give to the Poor" (Matthew 19:21).