If We Would Judge Ourselves
1 Corinthians 11:31
For if we would judge ourselves, we would not be judged.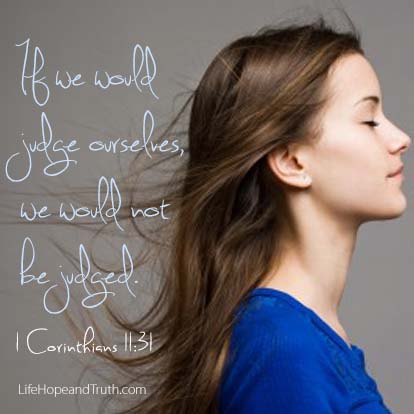 The apostle Paul had heard that there had been misconduct in the way the Corinthians had commemorated Jesus' crucifixion (1 Corinthians 11:20-22). Paul corrected them and explained the proper way to prepare for and partake of the unleavened bread and the wine of the New Testament Passover (verses 23-34).
The preparation Paul described included self-examination for the purpose of repentance and change. If we judge ourselves, we won't need to be "chastened by the Lord"; but if we don't, He loves us enough to correct us "that we may not be condemned with the world" (verses 31-32).
For more about the kind of repentance God wants, see "How to Repent."