If He Gains the Whole World
Matthew 16:26
"For what profit is it to a man if he gains the whole world, and loses his own soul? Or what will a man give in exchange for his soul?"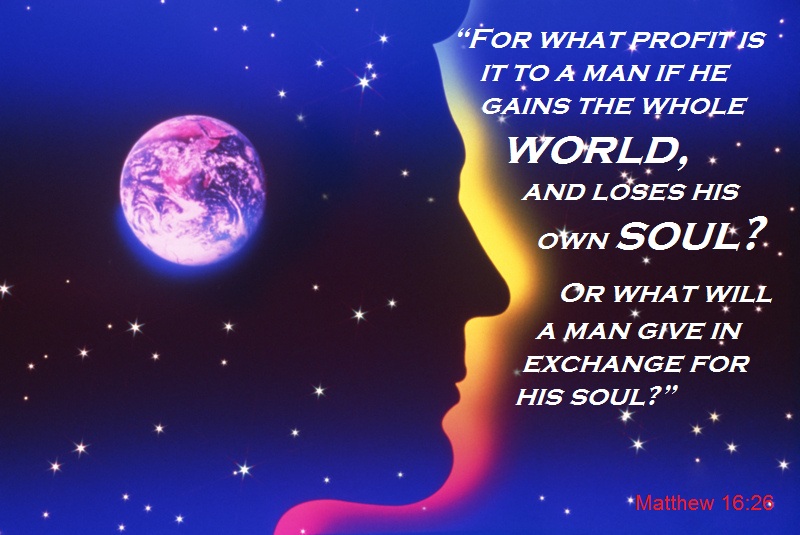 Jesus Christ led up to this verse with a call to follow Him, in spite of the fact that following Him brings a life of sacrifice and even requires a willingness to die:
"If anyone desires to come after Me, let him deny himself, and take up his cross, and follow Me. For whoever desires to save his life will lose it, but whoever loses his life for My sake will find it" (verse 24-25).
After suffering and giving His life, Jesus rejoined the Father in glory, and He promises to reward in His Kingdom those who have suffered for His sake.
The gift of eternal life in God's Kingdom is of far more value than "the whole world" as Jesus demonstrated when Satan offered Him the world then (Matthew 4:8-10).
For more about what God has in store after this life, see the section "Is There Life After Death?"