Matthew 18:4
"Therefore whoever humbles himself as this little child is the greatest in the kingdom of heaven."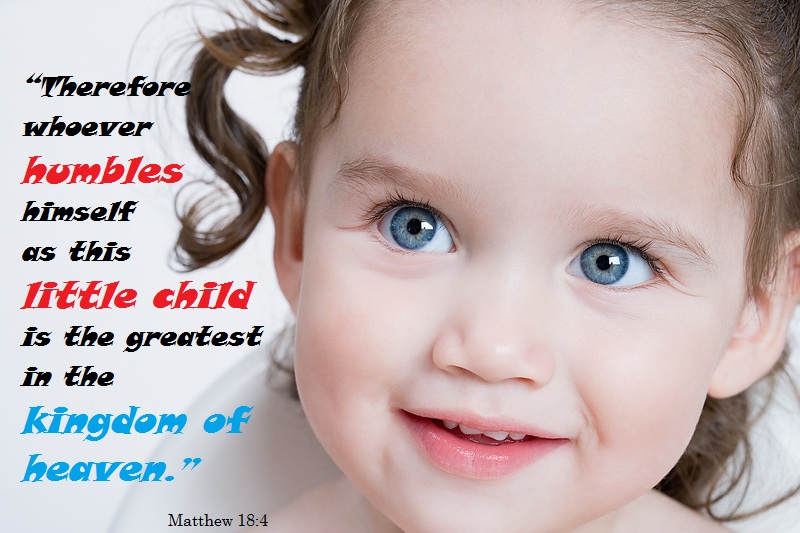 Jesus was a master of using object lessons to convey spiritual principles. When the disciples asked, "Who then is the greatest in the kingdom of heaven?" Jesus called a little child (Matthew 18:1-2). This may have surprised the disciples as He could have talked about people who had wisdom and maturity—the elders and leaders of people.
But Christ said we all must be converted—changed—to become teachable like little children. That humility, He said, is the mark of true greatness!
In this world, the great are those who use charisma, power and self-confidence to influence others. But Jesus highlighted the teachable, gentle and guileless attitude of a little child as the essence of His Kingdom.
Those who are like a little child will faithfully and lovingly follow Christ, the true great leader who is Himself "gentle and lowly in heart" (Matthew 11:29).
See more about the lessons of being like little children in the article "Like Little Children: Lessons for Life."
For more on the contrast between the self-important and the humble, see "The Pharisee and the Tax Collector."