Articles in this issue of Discern can give you a good start in answering these four simple but profoundly important life questions.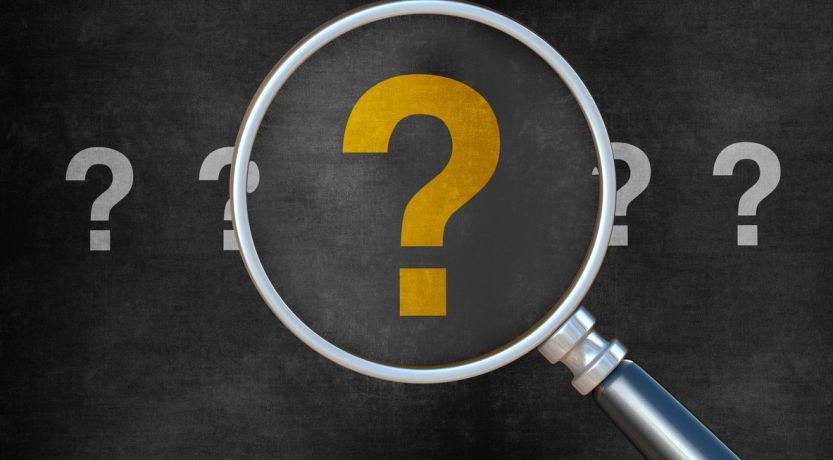 We didn't plan it this way, but when I saw the article lineup for this edition of Discern I immediately thought, This is interesting—all of the four important questions of life are being addressed in one issue.
The four Important questions? Well, that goes back to an intriguing conversation I had some years ago with the mother of two older children. "I've always taught my kids there are four big questions in life they have to answer," she said. "Is there a God? Is the Bible His Word? What does it say? And what are you going to do about it?"
These aren't just questions for kids. Adults' answers to these questions have significantly shaped the course of world history. And your answers will determine the course of your life as well!
Four important questions of life
The simplicity of these questions belies the challenge of answering them. But we humans have never lacked for opinions, and the amazing variety of conflicting answers people have put forward is staggering! Rather than simplifying things, the clamoring debate has complicated them more than ever.
The need for clarity remains, though, so our quest with every issue is to help you take steps to unravel the mystery and confusion. For example:
What about God?
Here's where it all starts—does God exist? If He doesn't, this whole discussion is moot. If He does, that changes everything. You can pick up the last in a series of articles ("Does God Exist? Proof 4: Fulfilled Prophecy") introducing you to some of the fundamental, irrefutable reasons to believe He exists. Check out the previous three issues for the complete series. You can know!
What about the Bible?
Is the Bible truly God's communication to us, or is it merely a random collection of human ideas? "The Bible Owner's Manual"—this edition's special feature—follows on the heels of a series we ran last year on proving the Bible is truly God's inspired Word. You can know!
What does it really say?
Has anyone ever misquoted you or, worse, twisted something you said? Irritating, isn't it! Well, if anyone has ever been victimized by having words put in His mouth, it's God. Most irritating of all has been when that's been done by people presuming to speak for Him—religious types especially. "I am against the prophets," God once said, "who use their tongues and say, 'He says'" (Jeremiah 23:31).
Things haven't changed much since. In 2008 Joe Kovacs published his book Shocked by the Bible. "My goal is to educate people about the solid truth of Scripture and to stop the spread of erroneous information," Kovacs explained. "I want people to crack open their Bibles and see with their own eyes what's actually printed on the pages, and what's not. It's shocking!"
Yes, much of what you have been told the Bible says is totally fabricated. Isn't it time to find out what it really says? Some things may be comparatively minor, but other issues are "litmus test doctrines." The Trinity is a great example, as you'll see in the article "The Holy Spirit: The Question Is Who or What?"
We promise we'll steer you to Scripture, not our own words. But don't believe us—open your Bible, and believe what you see!
What about you?
This is where it gets personal. If God exists, if the Bible is His Word, and if you prove what it says—what will you do about it? Are you willing to conform your life to God's way and His purpose for you? "The Problem With 'Just as I Am' Christianity" gets to the core of this question.
These four big questions? They're not just for kids. The questions won't change your life—but the answers will! We're never too old for that!