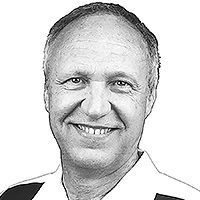 Paul Luecke
Paul Luecke and his wife, Ronda, have three married children and have served congregations in Arizona, Kentucky, Tennessee, North Dakota, South Dakota, Canada, Pennsylvania, Kansas and Oklahoma, currently pastoring congregations in Alabama and Georgia.
His family enjoys hiking, camping, rock climbing and just about any outdoor adventures. He enjoys working with youth, and has conducted camps and adventure leadership programs for teens and young adults in the mountains of Wyoming and Colorado.
His interests and hobbies include woodworking, metal art, music, home improvement projects and spending time in the great outdoors.
Articles & Blogs