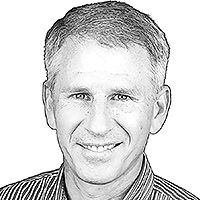 Andy Burnett
Andy Burnett has served in the full-time ministry since 2002, presently pastoring two congregations of the Church of God, a Worldwide Association, in North Texas and directing an annual weeklong church summer camp for teens.
He and his wife, Lisa, have two children, both adults.
Andy holds a bachelor's degree in theology, a master's degree in health and physical education, a Texas K-12 teaching certificate in physical education, and at one time held an initial administrator's license in the state of Oregon, where he served as a high school principal for five years.
Andy worked as a physical education instructor at a university for nine years, and he has coached at the junior high, high school and university levels.
He enjoys spending time with his wife, studying God's Word, working with his congregations, occasionally reading a good science-fiction book and playing pickleball.
Articles & Blogs