Does the Bible teach our fate has been predetermined—to either be lost in an ever-burning hell or saved in heaven? Is that the meaning of predestination?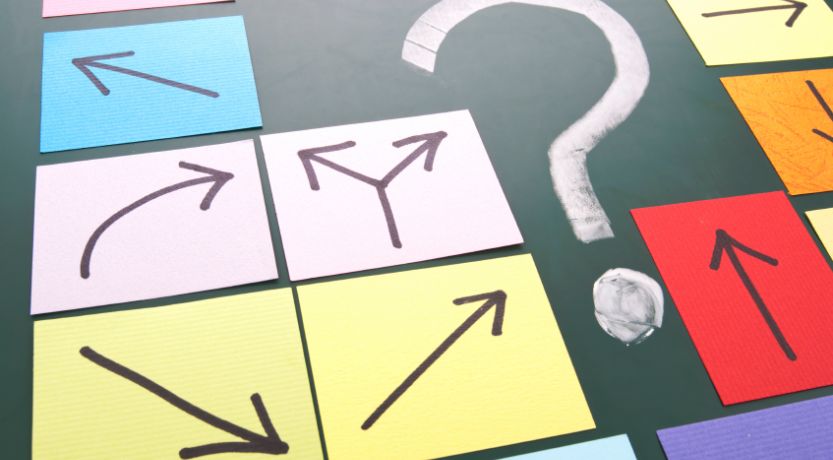 Predestination is a challenging concept that describes part of the process of salvation. Some believe predestination means that God predetermined long ago who would be saved and who would be condemned. But a careful study of the Bible shows predestination is not the determining factor as to who will receive salvation. Salvation is God's gift—so how does the process work?
In Paul's letter to the church at Rome we find the following statement: "For the wages of sin is death, but the gift of God is eternal life in Christ Jesus our Lord" (Romans 6:23). Since all people from Adam and Eve have sinned (Romans 3:23; 5:12), then the penalty imposed on everyone is death.
But Romans 6:23 also says that eternal life (salvation) is a gift to humanity from God and this gift is made possible in Christ.
The apostle Peter, referring to Jesus Christ, said, "Nor is there salvation in any other, for there is no other name under heaven given among men by which we must be saved" (Acts 4:12).
Given that salvation is a gift from God that comes only through Jesus Christ, what would it mean if everyone's fate were predetermined by God? If that were the case, we would have to assume that the millions who have never had the opportunity to hear and learn of Jesus Christ were never intended to be saved. Upon death, they would be lost forever!
Can this be true? Is this indeed what God predetermined—for some to be saved and the majority to be lost forever?
The apostle Peter answered this question when he said that God is "not willing that any should perish" (2 Peter 3:9).
God's purpose for humanity
If it is God's desire that no person should perish, then what is His purpose for humanity?
If it is God's desire that no person should perish, then what is His purpose for humanity?We have seen that it is only through Jesus Christ that salvation is made possible; and therefore, eventually all people will have to understand this fact in order to be saved from eternal death.
At this time God's gift of salvation is only being offered to a few people—but the Bible shows that salvation will be offered to the majority of humanity at a later time. God is the One who calls people to an understanding of what is required for salvation, but He is not calling everyone now. He has a definite plan of salvation for all people, but that plan involves calling a certain few first and then the majority later—not all are called now or at the same time.
"For you see your calling, brethren, that not many wise according to the flesh, not many mighty, not many noble, are called" (1 Corinthians 1:26).
Jesus called His Church a "little flock" (Luke 12:32) and explained that "no one can come to Me unless the Father who sent Me draws him" (John 6:44).
Why is God calling only a relatively small number of people now?
Predestined to be called according to His purpose
Those God calls now "are the called according to His purpose" (Romans 8:28). They are being trained through various tests and trials to develop the righteous character of God. "We must through many tribulations enter the kingdom of God" (Acts 14:22).
Righteous character, developed through overcoming these tests or tribulations, is required in order to rule under Jesus Christ in His future Kingdom. "To him who overcomes I will grant to sit with Me on My throne" (
Revelation 3:21
).
This Kingdom will be established on the earth. "And have made us kings and priests to our God; and we shall reign on the earth" (Revelation 5:10).
This group of individuals was predestined, before the foundation of the world or before time began to be called now. "Blessed be the God and Father of our Lord Jesus Christ, who has blessed us with every spiritual blessing in the heavenly places in Christ, just as He chose us in Him before the foundation of the world, that we should be holy and without blame before Him in love" (Ephesians 1:3-4; see also 2 Timothy 1:9).
Sons of God—brothers and sisters of Christ
Those God calls now, according to His purpose, are also predestined to become younger siblings of Jesus Christ in the same glorious state in which He is. Paul tells us: "Having predestined us to adoption as sons by Jesus Christ to Himself, according to the good pleasure of His will" (Ephesians 1:5).
"And we know that all things work together for good to those who love God, to those who are the called according to His purpose. For whom He foreknew, He also predestined to be conformed to the image of His Son, that He might be the firstborn among many brethren. Moreover whom He predestined, these He also called; whom He called, these He also justified; and whom He justified, these He also glorified" (Romans 8:28-30).
Those God has predestined to be called now are referred to as firstfruits—the first in God's spiritual harvest of humanity. Salvation will be available to them first and then later to the majority of humanity. "Of His own will He brought us forth by the word of truth, that we might be a kind of firstfruits of His creatures" (James 1:18).
Flesh and blood cannot inherit the Kingdom of God
Those who are called by God now—predestined for His purpose—will inherit the Kingdom of God first, but in order to receive this inheritance they must be changed from physical, mortal human beings into the immortal, glorified state of Jesus Christ.
As the apostle Paul wrote: "And as we have borne the image of the man of dust [Adam], we shall also bear the image of the heavenly Man [Jesus Christ].
"Now this I say, brethren, that flesh and blood cannot inherit the kingdom of God; nor does corruption inherit incorruption. Behold, I tell you a mystery: We shall not all sleep [die], but we shall all be changed—in a moment, in the twinkling of an eye, at the last trumpet. For the trumpet will sound, and the dead will be raised incorruptible, and we shall be changed. For this corruptible must put on incorruption, and this mortal must put on immortality" (1 Corinthians 15:49-54).
Changed at Christ's return
Those predestined (called to inherit salvation first)—the living as well as those who have died—will be changed from mortal, physical human beings to immortal beings like Christ. This will occur when Jesus Christ returns to the earth.
"For the Lord Himself will descend from heaven with a shout, with the voice of an archangel, and with the trumpet of God. And the dead in Christ will rise first. Then we who are alive and remain shall be caught up together with them in the clouds to meet the Lord in the air. And thus we shall always be with the Lord" (1 Thessalonians 4:16-17).
Predestination forms a part of God's perfect plan of salvation for all of mankind and refers to the timing of God's calling. Predestination does not take away anyone's free will. Study more about what free will means and why God has given us choices in our article "What Is Free Will?"
In particular, predestination refers to those whom God is calling now in this age. They will be the forerunners, paving the way for the majority of humanity who will also eventually inherit all things (Revelation 21:7) under the rulership of Jesus Christ in the Kingdom of God.