John 3:16 says, "For God so loved the world that He gave His only begotten Son, that whoever believes in Him should not perish but have everlasting life." The Bible tells us Jesus came to save sinners. It also tells us how to be saved. Living by God's Word goes along with repentance, baptism and belief.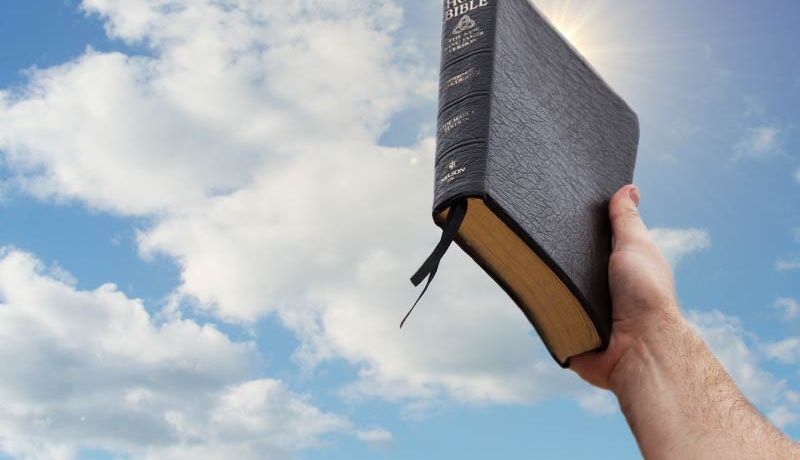 One of the most famous scriptures is John 3:16: "For God so loved the world that He gave His only begotten Son, that whoever believes in Him should not perish but have everlasting life." John continues: "For God did not send His Son into the world to condemn the world, but that the world through Him might be saved" (verse 17).
When Jesus' birth was prophesied, notice what was said: "And she will bring forth a Son, and you shall call His name JESUS, for He will save His people from their sins" (Matthew 1:21).
The apostle Paul understood one of the reasons Jesus Christ came into the world—"to save sinners" (1 Timothy 1:15).
Why are we to be saved from sin?
Sin (which, according to 1 John 3:4, is the transgression of God's law) leads to death! "For when you were slaves of sin, you were free in regard to righteousness. What fruit did you have then in the things of which you are now ashamed? For the end of those things is death. But now having been set free from sin, and having become slaves of God, you have your fruit to holiness, and the end, everlasting life. For the wages of sin is death, but the gift of God is eternal life in Christ Jesus our Lord" (Romans 6:20-23).
How does one become free from sin? The apostle Paul explains in Romans 10:9-13: "If you confess with your mouth the Lord Jesus and believe in your heart that God has raised Him from the dead, you will be saved. For with the heart one believes unto righteousness, and with the mouth confession is made unto salvation. For the Scripture says, 'Whoever believes on Him will not be put to shame.' For there is no distinction between Jew and Greek, for the same Lord over all is rich to all who call upon Him. For 'whoever calls on the name of the Lord shall be saved.'"
For this reason, many people believe that being saved from sin is just a matter of accepting Jesus Christ. But the Bible also reveals there is much more involved in being saved.
Repentance and baptism
Notice the words of Jesus Christ in Mark 16:16: "He who believes and is baptized will be saved; but he who does not believe will be condemned." Belief and baptism are necessary for salvation. We will look at the importance of baptism first.
One of the most important, but often neglected, scriptures on the subject of how to be saved is Acts 2:37-38.
On the Day of Pentecost, when the New Testament Church of God was established, Peter preached a profound message that struck the hearts and consciences of those listening. What they heard convicted them to take action. "Now when they heard this, they were cut to the heart, and said to Peter and the rest of the apostles, 'Men and brethren, what shall we do?'"
Straightforwardly, Peter said to them, "Repent, and let every one of you be baptized in the name of Jesus Christ for the remission of sins; and you shall receive the gift of the Holy Spirit."
Peter began his reply with a most imperative word: "Repent." Turning from sin and following God are central to the understanding of repentance. The words of Jesus Christ also emphasize this necessary action: "But unless you repent you will all likewise perish" (Luke 13:5).
What was the reaction of the crowd to Peter's reply? Acts 2:41: "Then those who gladly received his word were baptized; and that day about three thousand souls were added to them."
Repentance, which precedes baptism, and then baptism itself are vital steps toward being saved. Not only were these steps important for those who heard Christ and Peter, they are still important for those who are seeking salvation today.
Because of His love for us, God is patient with us in our ignorance. But when we understand God's expectations, He wants us to respond. Emphasizing this point, Paul exclaimed that God "now commands all men everywhere to repent" (Acts 17:30).
Belief
Notice now what Jesus said when He first began preaching the gospel: "The time is fulfilled, and the kingdom of God is at hand. Repent, and believe in the gospel" (Mark 1:15).
The apostle Paul makes an interesting statement in 1 Corinthians 15:1-2: "Moreover, brethren, I declare to you the gospel which I preached to you, which also you received and in which you stand, by which also you are saved, if you hold fast that word which I preached to you—unless you believed in vain." We must therefore believe in the gospel message, by which we are saved.
That message included the fact that "Christ died for our sins according to the Scriptures, and that He was buried, and that He rose again the third day according to the Scriptures" (verses 3-4).
The gospel message also includes the return of our Savior to this earth. Jesus Christ will be returning to establish the Kingdom of God. He will return as Lord of lords and King of kings. One must believe in this message—that Jesus Christ truly is our Savior and soon-coming King.
We must believe (have faith) that God keeps all of His promises. In Hebrews 11:1 living faith is beautifully defined for us: "Now faith is the substance [assurance] of things hoped for, the evidence of things not seen."
Each of us can have that kind of faith. In fact, we must have faith if we wish to honor and love God, because without faith it is impossible to please Him (verse 6).
We are saved through a deep belief in God that God's Word is true and sure. "For by grace you have been saved through faith, and that not of yourselves, it is the gift of God, not of works, lest anyone should boast" (Ephesians 2:8-9).
But also notice verse 10: "For we are His workmanship, created in Christ Jesus for good works, which God prepared beforehand that we should walk in them."
Walking in the works of God
We must continue to live a righteous life as the apostle James wrote: "Therefore lay aside all filthiness and overflow of wickedness, and receive with meekness the implanted word, which is able to save your souls" (James 1:21).
We must not go back into sin, but rather live by God's Word, His laws and ways, as found in the Bible. His way of life must be implanted in our minds and in our lives for as long as we live.
Jesus Christ specifically tells us that "he who endures to the end shall be saved" (Matthew 24:13). One must endure and continue to the end.
Living by God's Word goes along with repentance, baptism and belief. These all must go together; for without any of these, no one can be saved.Notice also Revelation 2:10-11: "Be faithful until death, and I will give you the crown of life. He who has an ear, let him hear what the Spirit says to the churches. He who overcomes shall not be hurt by the second death."
Living by God's Word goes along with repentance, baptism and belief. These all must go together; for without any of these, no one can be saved.
How to be saved: what should you do?
We first have to realize that God "desires all men to be saved and to come to the knowledge of the truth" (1 Timothy 2:4).
He also wants us to repent. "The Lord is not slack concerning His promise, as some count slackness, but is longsuffering toward us, not willing that any should perish but that all should come to repentance" (2 Peter 3:9).
God wants each of us to repent and come to the knowledge of the truth. He wants us to believe and have faith in His Son—Jesus Christ. He wants us to be baptized, which symbolizes the burial of our past sins and the "old man." He wants us to do His works. And He wants us to be saved and live eternally in His Kingdom.
For more information on the topics of salvation, repentance, baptism and faith, we encourage you to continue reading the articles addressing these subjects on this website. God wants you to understand and act on these wonderful truths about how to be saved!