Overcoming Dangerous Emotions: Pride
The world doesn't recognize pride as a problem, so how do we overcome something so sly and seemingly harmless? Part 7 of the "Overcoming Dangerous Emotions" series.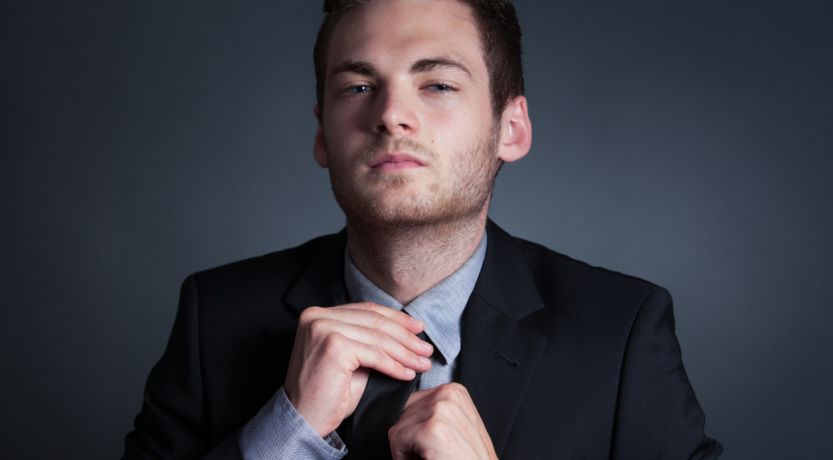 One of the hardest things to recognize and confront in ourselves as Christians is our pride. For some of us, it has become a major part of our lives, sometimes without our even knowing.

The Bible warns time and time again against pride creeping into our lives. Perhaps the most well-known warning is in Proverbs 16:18: "Pride goes before destruction, and a haughty spirit before a fall" (emphasis added throughout).

Pride is different from the other emotions discussed in this series (with the possible exception of anger) because we don't feel that anything is wrong with us. When overwhelmed with other emotions, we know for sure that something is wrong and we need to change. When overwhelmed with pride, we usually think that we are just fine, but it's just that everyone else has to change.

How do we recognize pride, and how do we combat it once we know we have a problem?
Why is pride spiritually dangerous?
God expects Christians to be confident and strong in their beliefs and actions. However, the Bible is full of warnings against pride, which can manifest itself as undue confidence and strength in ourselves—not in God.
Pride can lead us to:
Seek recognition to exalt ourselves.
Treat others unfairly.
Accept no responsibility for wrongdoing.
Speak constantly without listening.
Be only concerned with ourselves.
These are all actions that we know from the Bible are not Christlike. The apostle John warns, "For all that is in the world—the lust of the flesh, the lust of the eyes, and the pride of life—is not of the Father but is of the world" (1 John 2:16).
Notice 1 Peter 5:5: "Likewise you younger people, submit yourselves to your elders. Yes, all of you be submissive to one another, and be clothed with humility, for 'God resists the proud, but gives grace to the humble.'"
Pride makes it impossible to be clothed with humility. Christians cannot fool themselves into excusing their pride, since the Bible plainly says that God will resist the proud. Pride hinders our demonstration of the spiritual fruits of love and goodness, so our thinking must change.
Identify the cause of prideful thinking
Until we admit to ourselves that we have a problem, we will make no progress in overcoming pride. How do we know if we have a problem with pride?
Some possible questions to ask ourselves to find out and then identify the cause could be: "How often do I admit I was wrong?" "Why is it so hard for me to admit when I'm wrong?" "How often do I need to be seen or heard by others to feel good?" "Why do I want others to see or hear me?" "How many of my Facebook posts are directed toward me and my opinions?" "Why do I have to talk about myself and my opinions so much to others?" "How much do I brag about my accomplishments or do things so others will see me doing them?" "Why do I need others to validate me?"
Analyze and compare the prideful thinking to reality
When we start to really examine our thoughts, it is shocking how easily pride can be found. When we examine our motives honestly, we may find thoughts like: "That was my idea, but no one is giving me credit." "I'll just keep talking since everyone else here is so boring." "I don't need your help! I can do this on my own, thank you very much." "I'm the man! Look at me, everybody!" "You are telling ME what to do? How dare you!"
Though we may never "say" these thoughts, in an honest evaluation we may find that we definitely think them or act on them.
Our irrational desires of wanting more and more attention for ourselves must be replaced with godly desires of giving more attention to others.We can justify and rationalize our prideful thoughts, but when we write them down and truly look at them, we will see they are so very shallow, arrogant, boastful, self-centered and jealous.
How do such prideful thoughts compare with reality?
Is it fair/rational to believe that we know everything about every subject ever discussed? Is it fair/rational to believe we have to constantly let everyone know what an "expert" we are?
Is it fair/rational to think that expressing our opinions about everything and dominating the conversation is a good thing? God tells us: "For in the multitude of dreams and many words there is also vanity. But fear God" (Ecclesiastes 5:7). "In the multitude of words sin is not lacking, but he who restrains his lips is wise" (Proverbs 10:19).
Is it fair/rational to think that we are too good to need help from other people or too "whatever" to be associated with certain people or activities? Is it fair/rational to think that our talents, achievements or wealth in this life are solely through our own strength and excellence, rather than from God?
Replace the irrational with rational
The first place to start is to continually remind ourselves that God created us from dust. God remembers that we are dust, so we have to as well. Without going to the other extreme (self-degradation), we must always keep rational thoughts in our head about our limitations and our total reliance on God.
Our irrational desires of wanting more and more attention for ourselves must be replaced with godly desires of giving more attention to others. Instead of asking, "How can I make myself look good?" we can ask, "How can I build up others through recognizing and praising them for their good qualities, and sometimes through self-sacrifice for them?"
Satan wants us to think of ourselves only, while God wants us to have as much concern for others as we do for ourselves (Leviticus 19:18).
What if I've already lost control?
If we have a wonderfully clear moment in which we realize we are being prideful, we can immediately pray to God, thanking Him for showing us something that many people never see in themselves. We then can start backing away from the "me, me, me" mentality and move closer to the "love for others as much as we love the self" attitude, clearly demonstrated by Jesus Christ.
Satan wants us to continually believe we have no problem in the area of pride, but after we examine our thoughts and seek God's help, we can move toward gaining control and overcoming pride.
This is the seventh in an eight part series on Overcoming Dangerous Emotions. To read part 6, see "Overcoming Depression." To continue the series, see part 8 "The First Month."
Topics Covered: Christian Living, Christian Growth, Overcoming