Should infants or young children be baptized? Do they need to be baptized to ensure that they will be in the Kingdom of God? What does the Bible say?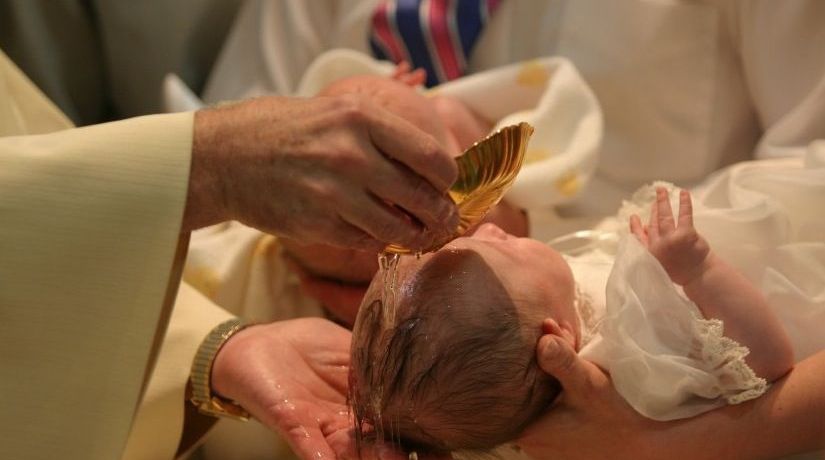 "Then they brought little children to Him [Jesus], that He might touch them; but the disciples rebuked those who brought them. But when Jesus saw it, He was greatly displeased and said to them, 'Let the little children come to Me, and do not forbid them; for of such is the kingdom of God. Assuredly, I say to you, whoever does not receive the kingdom of God as a little child will by no means enter it.' And He took them up in His arms, laid His hands on them, and blessed them" (Mark 10:13-16).
Jesus reminded His disciples that children are important, but He did not baptize little children. He took them up in His arms and blessed them. The blessing of little children is not the same as infant baptism with water.
What are the prerequisites for baptism?
"Now after John was put in prison, Jesus came to Galilee, preaching the gospel of the kingdom of God, and saying, 'The time is fulfilled, and the kingdom of God is at hand. Repent, and believe in the gospel'" (Mark 1:14-15).
Repentance (which is a turning away from sin and following God) and believing the gospel go hand in hand. They are both important steps leading toward baptism.
On the Day of Pentecost, "Peter said to them, 'Repent, and let every one of you be baptized in the name of Jesus Christ for the remission of sins; and you shall receive the gift of the Holy Spirit'" (Acts 2:38). Repentance and baptism are necessary prior to receiving the Holy Spirit.
Baptism is for adults
Young children, and especially infants, are not able to really understand the full meaning of either repentance or belief in the gospel.
When Philip was preaching in Samaria, many of those who heard him were convicted by what he taught. "But when they believed Philip as he preached the things concerning the kingdom of God and the name of Jesus Christ, both men and women were baptized" (Acts 8:12). Notice that only adults (men and women) were baptized. As adults, they were emotionally and mentally mature enough to understand Philip's message and make the decision to be baptized.
Infants are not able to comprehend the spiritual things of God
Children ask a lot of questions. They want to know the answers to things all around them. They have curious minds and want to learn, but they do not yet have the comprehension, especially as infants, to fully understand repentance from sins and the commitment one makes at baptism.
The apostle Paul states: "When I was a child, I spoke as a child, I understood as a child, I thought as a child; but when I became a man, I put away childish things" (1 Corinthians 13:11). Most people reach a point in life when they move beyond a childish perspective and take on a mature view of the world around them. They begin to question themselves and their purpose for living. Their thinking and decision making is different as an adult.
Looking for the church behind Life, Hope & Truth? See our "Who We Are" page.
Parents have a responsibility
Parents play an important role in teaching their children God's way of life. Children who grow up in godly families have a good foundation in God's Word and way of life. As they mature and are exposed to many influences, they will have a reference point about God and His ways.
There are many scriptures that admonish parents to teach their children by word and example.
"And these words which I command you today shall be in your heart. You shall teach them diligently to your children, and shall talk of them when you sit in your house, when you walk by the way, when you lie down, and when you rise up. You shall bind them as a sign on your hand, and they shall be as frontlets between your eyes. You shall write them on the doorposts of your house and on your gates" (Deuteronomy 6:6-9).
What happens to an infant who dies?
"The Lord is not slack concerning His promise, as some count slackness, but is longsuffering toward us, not willing that any should perish but that all should come to repentance" (2 Peter 3:9). So what happens to those who never knew the Lord? What happens to infants and children who die before ever growing to maturity—or before being baptized?
Through God's plan of salvation and the resurrections He promised would occur (Revelation 20:5, Revelation 20:12; Ezekiel 37:5-14), every individual will have the opportunity to know God's will and accept Jesus Christ as his or her Savior. Everyone will be able to understand repentance and God's forgiveness and eventually have the opportunity to seek baptism and receive His Holy Spirit. (For further details of this most encouraging truth, see our article "Resurrections.")
Isaiah records a prophecy of a time yet to come: "They shall not hurt nor destroy in all My holy mountain, for the earth shall be full of the knowledge of the LORD as the waters cover the sea" (Isaiah 11:9).
After Christ's return and on into eternity, God's knowledge will cover the earth, and there will be peace. And the Bible shows that all who have never known God will have an opportunity to do so in a time of peace.
There will be a time for children!
Isaiah speaks of a time when there will be joy and no more weeping: "The voice of weeping shall no longer be heard in her, nor the voice of crying. No more shall an infant from there live but a few days, nor an old man who has not fulfilled his days" (Isaiah 65:19-20).
We have a loving God and Creator who wants a relationship with each and every person who has ever lived—including infants and children. He has made it possible through Jesus Christ and the promise of the soon-coming Kingdom of God. But each person has to choose to follow Him (Deuteronomy 30:19). The decision to have a relationship with God and be baptized cannot be made by our parents or by any other individual.
Baptism is a covenant that an adult who understands repentance and commitment makes with God. One accepts the blood of Jesus Christ for the remission of sin and enters a commitment that should last for eternity. These are principles and concepts that only adults can grasp; and while God loves all children, He only makes His covenant with those who are mature enough to understand this.
When an adult repents and believes (has faith), he or she is ready for baptism. If you would like to speak with a minister, please click the "Ask a Question" link at the bottom of the page.