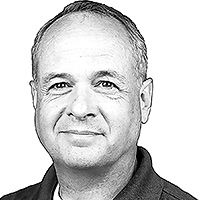 Phil Sandilands
Phil Sandilands was born and raised in Indiana. After high school he moved to Pasadena, California, to attend Ambassador College. He married Marlys Strommen after graduating in 1981 and together they have two children and two granddaughters.
Before serving in the ministry fulltime he worked for Ambassador College in the Telecommunications department until 1995, and then moved to Dallas, Texas, where he worked in the telecommunications field until being hired by the Church of God. While working for the college he finished his MBA.
He is currently the pastor of the Laurel, Mississippi; Mobile, Alabama; DeFuniak Springs, Florida; and New Orleans, Louisiana, congregations of the Church of God, a Worldwide Association. Along with his pastoral duties, he is a Feast of Tabernacles site coordinator and an officer of the nonprofit Foundation Outreach International (FOI). Both he and his wife have traveled extensively, and his work with FOI has taken him to the nation of Jordan several times.
One of his passions is serving at a teen summer camp. Seeing the growth of young people as they go through their teen years is helping fulfill his desire to see the next generation ready to take over when his generation retires. He enjoys playing his guitar, the occasional round of golf and spending time with the grandchildren.
Articles & Blogs