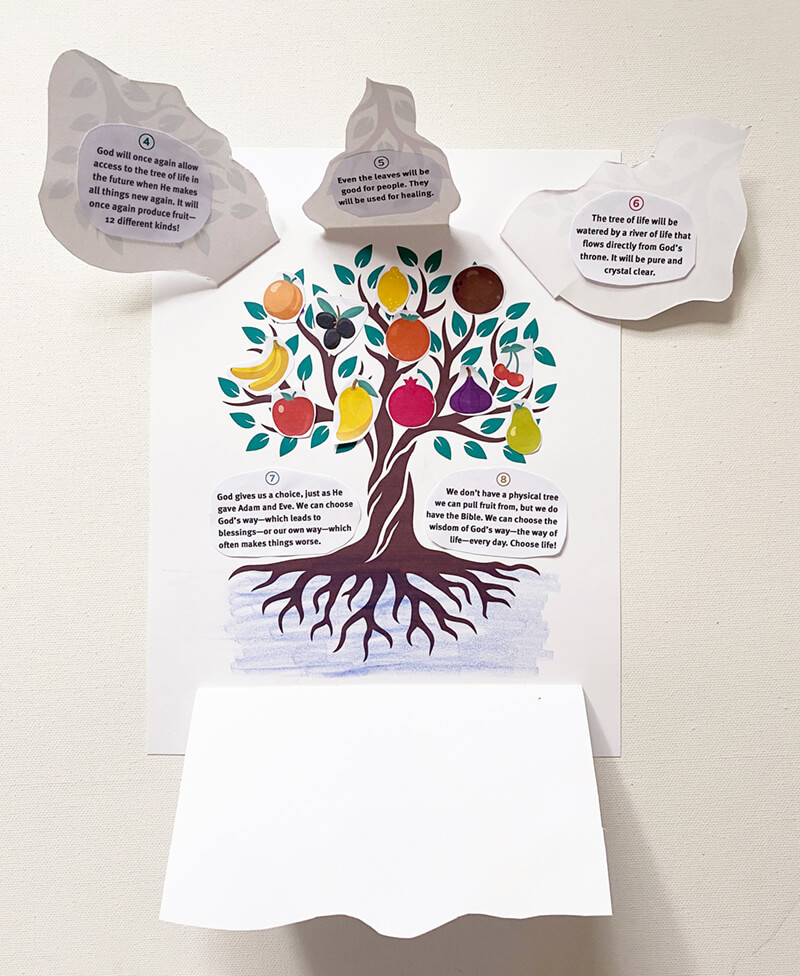 Assemble this creative page together with your children and enjoy learning about the tree of life. Kids will love the kinesthetic nature of the flaps while learning important Bible facts.
While creating this resource, you may wish to reference the following scriptural material with your children:
Download Now to view the full instructions for this resource.