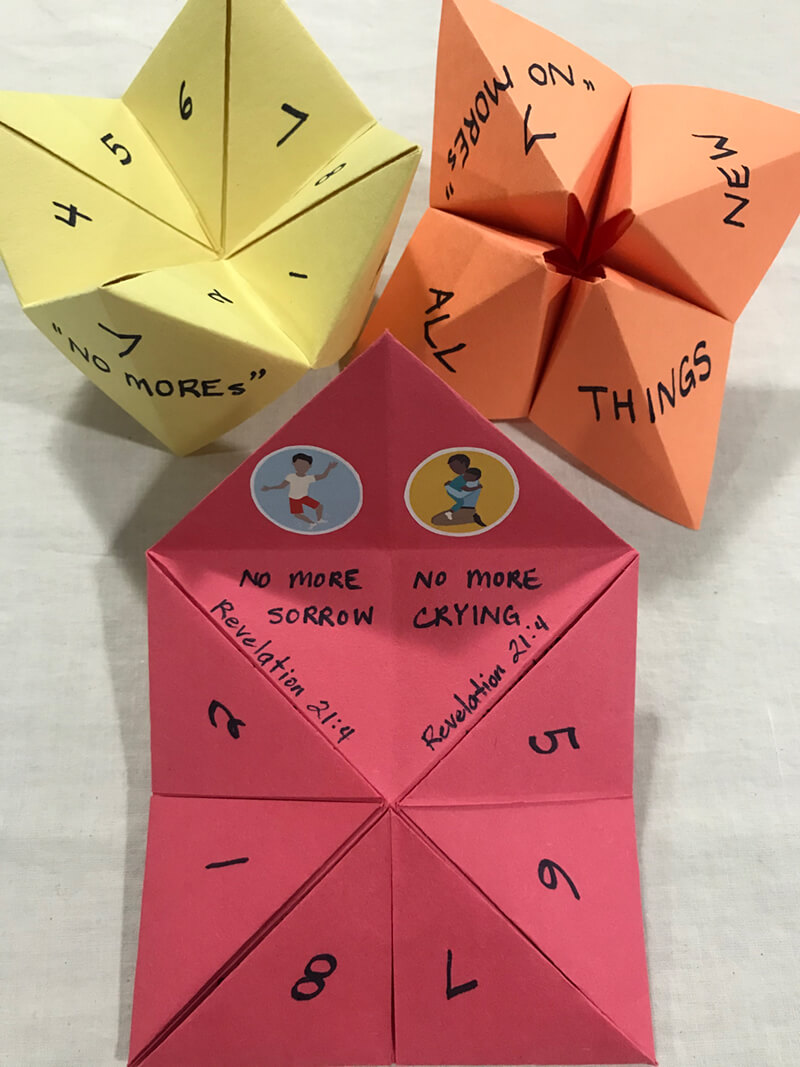 With just pencil and paper and a little bit of folding practice, whirlybirds are a fun way to learn material and share with a friend. Because they number up to eight, they can be used for sequenced information.
The number seven appears often in Scripture. By adding a brief description in the eighth section of a whirlybird, you can use these fun games for any information grouped in sevens in the Bible.
As you create and play the All Things New Whirlybird, you may wish to reference the following scriptural material and discuss the beauty of the new creation to come:
Download Now to view the full instructions for this resource.