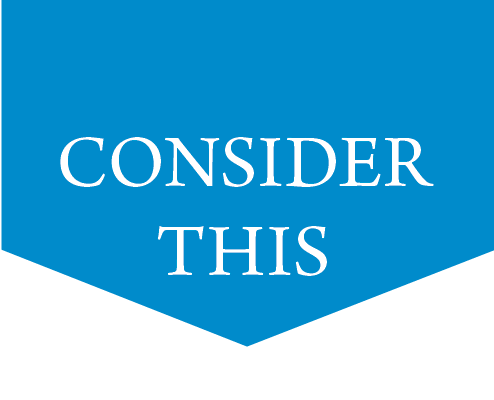 The Good News and the Biker
His comments were unexpected, but oh so meaningful!
He seemed really out of place, and I'm sure I wasn't the only one sneaking some "I wonder what he's doing here" looks out of the corner of my eye. You don't really expect to see a rough-looking, biker-type guy in a museum, especially one displaying biblical artifacts.
But there he was—bearded, a bandana covering his head with a long braided ponytail snaking out the back, leather vest, tattoos covering his arms, big chain necklace—looking like he would be more at home in a dingy bar with a motorcycle gang than perusing the Milwaukee Public Museum's special exhibit of the Dead Sea Scrolls.
This remarkable collection of Bible relics was on display for several months in early 2010 and attracted tens of thousands of visitors.
Including my wife and me—and "biker guy."
So looking forward to that time
Lingering for different lengths of time reading the information panels, my wife and I gradually separated as we worked our way through the exhibit rooms. Eventually, she found herself standing next to biker guy looking at the 20-foot-long replica of the Isaiah scroll.
When I eventually caught up to her, she said, "You should have been here."
"Why?"
"As we were looking at the scroll, when we came to the section from chapter 11 he began reading it out loud."
That's where Isaiah lays out the marvelous vision God gave of the time after Christ returns to this earth. The words he recited in the English translation were these:
"The wolf also shall dwell with the lamb,
The leopard shall lie down with the young goat,
The calf and the young lion and the fatling together;
And a little child shall lead them.
The cow and the bear shall graze;
Their young ones shall lie down together;
And the lion shall eat straw like the ox.
The nursing child shall play by the cobra's hole,
And the weaned child shall put his hand in the viper's den.
They shall not hurt nor destroy in all My holy mountain,
For the earth shall be full of the knowledge of the Lord
As the waters cover the sea."
He paused for a moment, then, as if talking only to himself, said, "I am so looking forward to when that time comes!"
The good news that gives hope
This is not the first time I've been embarrassed by having to relearn the old lesson that "you shouldn't judge a book by its cover." You never know, just by looking at someone, what he has been through in life. One short statement, though, clearly revealed that something in biker guy's past had instilled in him a deep desire for a far better world, one of peace and safety, of love for God and our fellow man.
Had you been standing there, you probably would have replied, "Me too!" Regardless of where you live, how you have lived, what you have experienced, I suspect that we all share with biker guy a sincere longing for a better world. And probably you have figured out that only God can bring that about.
Reading the articles "You Need Some Good News" and "Learning to Live Again" reminded me of biker guy. It also reminded me of why we publish Discern. We try to provide a steady stream of helpful articles on godly living, but our deepest core value is this: We believe in Jesus Christ's promise to return and bring a new world, and we are dedicated to proclaiming this good news—the gospel of the Kingdom of God—to all the world.
We hope that gives you hope! And we hope that you, too, are "so looking forward to when that time comes!"
Clyde Kilough
Editor