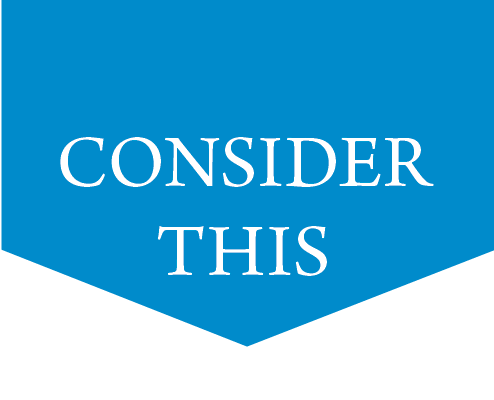 The Most Important Journey of Our Lives
Where are you going? Not just on your next road trip, but in life?
As I write, in the back of my mind logic is whispering, "Stay at home, stay off the road." But I'll ignore that voice of reason and later today will join the estimated 48.7 million Americans jamming the highways, airports and train stations on one of the heaviest travel days of the year.
Now these travelers didn't wake up this morning and impulsively decide to take some random trip. They didn't rouse the family with, "Let's jump in the car, drive 300 miles and see where we end up!" They didn't happen to be driving by an airport and on a sudden whim head for the first airline they could find and tell the agent to book them on any flight to anywhere.
No, we're all traveling on well-thought-out trips—for specific reasons, with clear destinations and long-planned schedules. Anything less would be inconceivable because we're all journeying to see friends and family for one of our national treasures, the Thanksgiving holiday.
As you read this, that trip will be long past and we'll have moved on to others. We humans are always going somewhere, aren't we? And it's rare, strange even, if we don't know how, when, why and where we are going.
"What's my destiny, Momma?"
So why is it that for the most important trip in our lives, the vast majority of us are undertaking it in such a haphazard manner?
I'm talking about the journey of life!
If you could survey 100 diverse people around the world and ask, "Where are you going in life?" what would they say? If you asked, what are your travel plans—how are you getting to your destination—how many would have a clear idea?
You would get 100 different answers, which indicates how muddled we are.
Yet we face no more important question than: What is this trip of life for, anyway?
In one of the most poignant scenes in the movie Forrest Gump, Forrest's mother explains to him that she is dying and that "it's something we're all destined to do." When she says, "I happened to believe you make your own destiny," Forrest asks one of humanity's most timeless questions: "What's my destiny, Momma?"
Her answer also summarizes the best answer humanity has been able to come up with: "You're gonna have to figure that out for yourself."
And you? As you ponder your life, does her answer satisfy you? Is it enough for everyone to just "figure it out" for ourselves? Or do you sometimes wonder if perhaps God created us with a greater destination, purpose and path, but somewhere along the way we strayed from Him and lost our way?
21 days to clarity
If you could invest a few minutes a day for 21 days, knowing you would come away with a clearer view of who God is, why the world is in the state it is and what God's destiny for you is—would you do it?
If you could discover a sensible, logical path through the maze of conflicting religious and philosophical opinions, would you be interested?
This issue of Discern introduces three short, but life-changing, seven-day journeys—soon appearing on our website, Life, Hope & Truth—that will put you on the road to understanding these big issues of life. The lead article, "Knowing God: A Preview," is a sample look at the first two days of Journey 1.
These Journeys are yours absolutely free of charge. When you sign up, you will receive by email seven daily studies that will clearly lay out for you God's map for life and point you to sources of even greater understanding.
We don't have to figure out our own destiny—our Creator has done that for us! We just need to find our way back to Him. These Journeys will put you on your way!
Clyde Kilough
Editor